We need to support the Time's Up movement
Hang on for a minute...we're trying to find some more stories you might like.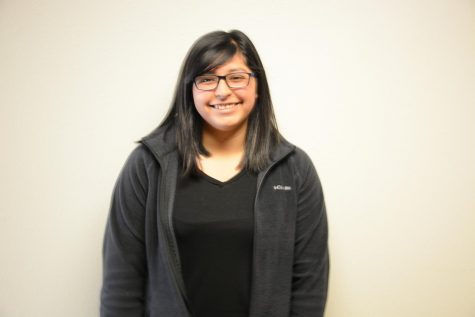 More stories from Karla Charqueno
Imagine suffering through the trauma of assault, abuse or violence. You finally work up the courage to report this heinous act, only to have your story fall on deaf ears. Now imagine those same deaf ears further traumatizing you in order to keep you quiet.
This year started off with the Time's Up movement, which according to their website is to "address the systemic inequality and injustice in the workplace" against individuals who have fallen victim to sexual harassment, abuse or assault.
These men and woman have been forced or threatened to withhold their attack from the public by their abuser and the top corporations and industries protecting them. Some people are skeptical about these incidents happening, especially if they are a fan of the accused. For example, gold medalist, Simone Biles along with another 140 girls, were quieted by USA Gymnastics for years protecting former gymnastics doctor Larry Nassar, who has since been sentenced to 40 to 175 years in prison.
NBC
There have been many revelations this past month with accounts of sexual harassment committed by famous A-list celebrities like Aziz Ansari and James Franco. Both were seen at the Golden Globes sporting The Time's Up pin. Women making accusations have said Ansari and Franco's wearing the pin publicly is one of the main reasons they decided to come forward. They couldn't reasonably watch the public blindly clap and cheer for the men as they accept awards and are praised for their work while there are women who have been forced to watch this happen and see the hypocrisy before their eyes. This and many other reasons prove the point for the need of the movement. It is finally giving women a voice after decades of silence.
This is a movement that needs the support of others. There are many ways to make sure family or friends who have experienced any form of assault or harassment are not alone and that they are being heard. Women's marches have been organized in many cities around the country with thousands in attendance sporting signs to show support to victims and to criticize those who tried to keep women silent. Many celebrities like Oprah, Halsey, Emma Stone and many more have made appearances at these public marches, many sharing their own stories of abuse. Attending these marches and rallies is a way to show support for many victims.
If you can't make it to a march but would still like to help, visit the Time's Up Now website to purchase a $15 dollar pin to visibly show your support. All proceeds will benefit abuse victims to provide legal support, representation and counsel. In addition, the dresses and suits worn at the Golden Globes are up for purchase on eBay. There has also been a gofundme page created for donations.
The National Council Against Domestic Violence reported that one in five women and one in seventy-one men in the United States have fallen victim to abuse. The time for complacency is, in fact, up.

About the Writer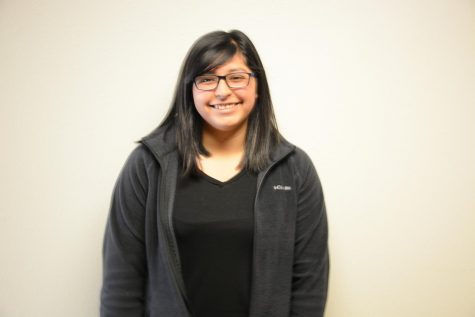 Karla Charqueno, Staff Writer
Karla lives here in Ada with family.  She enjoys the company of her cats, and they are named as follows: Rocket, Smokey, and Cheeto.  She doesn't care...