Kid Krow by Conan Gray is the new voice of our generation
One of the rising new artists in the past year belongs to 21-year-old Conan Gray who released his debut album 'Kid Krow' on March 27. He has only reassured fans, other artists, and the media alike that he is here to stay and will only grow bigger. Even pop icon Taylor Swift has gotten in on the action of loving the album and having it on repeat.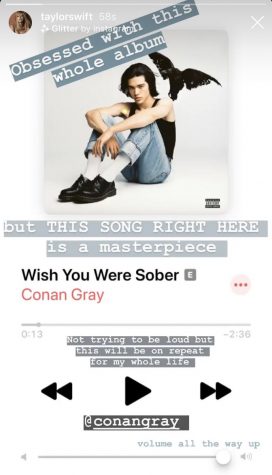 Opening Gray's album is 'Comfort Crowd'. Written during a time of desolation, Gray expresses how he felt when he was away from his close friends when he went to college. At this point, Conan Gray has only introduced one of the different kinds of loneliness teens and young adults often feel. In his lyrics, he calls out for somebody to come around, somebody to talk to or be with. ''Comfort Crowd' was an excellent opener for Kid Krow as the rest of the album consists of fiery declarations of love, despair, and holding on to the people and places that seem to dissipate before one's eyes. 
Below is the music video for Comfort Crowd. 
Most of the songs in Gray's album tackle the same sensitive subject; love. Gray had organized his songs to follow his experiences in that field including falling in love, understanding it's not reciprocated, and moving on while knowing where it all went wrong, but was unable to stop it. One of Gray's most popular songs is 'Maniac' which went viral on the social media app TikTok earlier this year. Here, Gray moves from the soft voice and gentle guitar ballad in 'Comfort Crowd' to the fierce side of pop consisting of jump along with bass and yell out-loud lyrics. It's the song that will get you to move around when it comes on, or at least cause the die-hard indie music lover to rhythmically bop their head to. 
The music video for 'Maniac' is pretty fun too. 
Gray describes the atmosphere he was often in; being unsure if the person they like feels the same. Gray puts an end to the confusion and manipulation and confidently assures his love, he will move on from their tactics. 
From falling comes acceptance, and Gray doesn't shy away from putting all his thoughts and heart on his sleeve for one of the later songs in Kid Krow called 'Heather'. Like the rest of his songs, 'Heather is taken from an experience he had where he knows the one he loves only feels that way to the girl named Heather. Starting off with his signature honey dripped voice and cool composure that feels like a breath of fresh air, Conan Gray repeatedly asks the why, but inevitably cries out the answers with a tone that says, of course, he always knew.
Kid Krow is a noteworthy album that says all the words teens need to hear and can learn from. It's a lively album consisting of twelve songs to sing along to or listen for the melody that rings in listeners' ears and will somehow say exactly how we all feel. Conan Gray brought a fresh outlook of life, keeping true to one's self and encouraging people to be open to others and to not be afraid to love all, which is something everyone can learn from and needs more of. 
Full list of Kid Krow by Conan Gray
Comfort Crowd

Wish You Were Sober

Maniac

(Online Love)

Checkmate

The Cut That Always Bleeds

Fight or Flight

Affluenza

(Can We Be Friends)

Heather

Little League

The Story
Leave a Comment
About the Contributor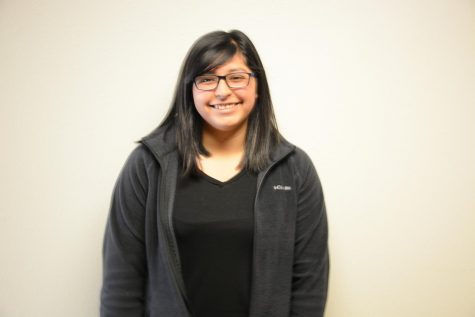 Karla Charqueno, Reporter
Karla Charqueno is a senior at Ada High School and is a recurring staff writer for the newspaper. Charqueno was excited and eager to join journalism her...