Ada students advance to nationals
Fifteen Ada High School students competed in the Oklahoma DECA state competition. They brought home two medals. On February 17-19, the students went to the Sheraton Conference Center in Midwest City to compete with numerous other schools across the state.
DECA stands for Distributive Education Clubs of America. DECA was first introduced in 1946 as a means to introduce and prepare students for prospective careers in marketing.
For the state and national competitions, DECA has students choose which category they will compete in, ranging from Business Management and Marketing to Hospitality, as well as choosing to work in a team or be solo.
 The sophomore team of Hallie Estep, Brooklyn Campbell, and Kyara Gregory brought home the second-place medal in their category of Start-Up Business Plan. The Senior team of Karla Charqueno and Madison Brumley brought home the third-place medal in their category of Travel and Tourism.
Estep, Campbell, Gregory met up on several occasions to prepare for DECA CDC by creating role-play scenarios and presenting it to their peers. "We interviewed several people and we also met over Christmas Break," said Campbell. 
The senior team had followed suit. "My partner and I practiced mock role plays," said Brumley. "We were using whatever time we had to study terms and go back and forth on how we can integrate it into our presentation," said Charqueno.
These five students qualify to compete and represent Ada at the DECA ICDC located in Nashville Tennessee on April 29-May 2. Estep, Campbell, and Gregory are currently preparing for Nationals by working on personal attributes and studying the material provided by DECA on what Judges expect from students. The three have expressed they are already practicing their memorization skills and roles to ensure they accomplish the specific standards and goals they must meet. Estep specifically plans to work on how she presents herself. "To prepare for nationals I will work on my stutter and how fast I talk."
After each member had heard of the organization, they had decided to join to see what opportunities would be introduced to them and amidst the excitement, the Sophomore team has each expressed their desire to join DECA again in the years to come. "I joined DECA because my favorite teacher introduced me to it. I definitely plan on joining DECA next year" said Gregory. 
In addition to DECA announcing the top three in each category, they also recognized the Finalists. Seven other students were acknowledged as the Top Ten in their categories. Sophomores Jermirah Austin and Olivia Alvarez worked as a team and competed in Marketing Managing. Sophomore Madison Crowder competed as a solo in Business Finance. Seniors Bree Coyle and Winston Brown were in the category Buying and Merchandising. Sarah Kate Childers and Olivia Ballard's category was Hospitality Services Team. 
With now 225,000 members nationally, DECA has continued to uphold the mission of teaching students how to grow and expand their career paths in business, finance, hospitality, management, and among many more fields that will be used to aid students for a successful future. 
Leave a Comment
About the Contributor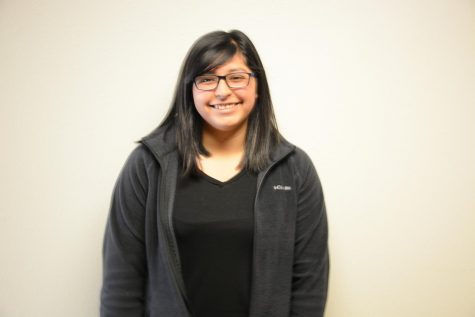 Karla Charqueno, Reporter
Karla Charqueno is a senior at Ada High School and is a recurring staff writer for the newspaper. Charqueno was excited and eager to join journalism her...