Falls family named 2020 RUSH Week recipient
RUSH Week is an annual philanthropy week hosted by Ada High School student council.
Throughout the week, students can get out of class and attend hour-long events held in the Ada high Cougar Activity Center or student center. Students can get into these events by purchasing either a gold wristband that ensures they get into every event or a daily wristband that gets them into one event of their choice. Leading up to RUSH  week, Ada high students gather money by bidding on participating students and teachers to do different dares in front of event admitted students. This is the highlight of RUSH week and this year the dares are ranging from waxing legs, running across LEGOs, drinking a root beer and pizza smoothie, and numerous more painful to watch dares. 
This year, our RUSH recipient is the Falls family.
Ada High StuCo
Amie and Zoey Falls have been diagnosed with Chiari Malformation and cancer. Chiari Malformation is where the skull is too small and as a result, brain tissue will seep into the spinal canal. This disorder can cause further issues involving the nervous system including problems with bladder, vision, balance and oftentimes brief loss of fine motor skills in the hands which causes shaking. 
Due to the pain and severity of Chiari Malformation, Amie had to step down from full-time work as a nurse, but due to her cancer treatments, she eventually had to take leave as a nurse. 
The Falls Family have been forced to cross state lines multiple times to reach the right medical treatment that they need. The money gathered by RUSH will go towards the expenses gathered from traveling back and forth from Oklahoma City to North Carolina such as food, lodging and gas money as well as the fact that not all of the surgeries that Amie and Zoey go through are covered by insurance, including an upcoming surgery for Amie on February 17. 
Thank you to all of those who supported the Falls family by participating in Rush week.
Leave a Comment
About the Contributor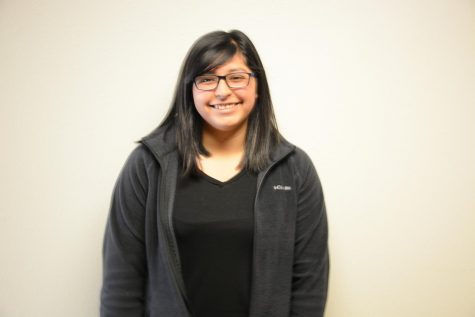 Karla Charqueno, Reporter
Karla Charqueno is a senior at Ada High School and is a recurring staff writer for the newspaper. Charqueno was excited and eager to join journalism her...