Thanksgiving Questionaire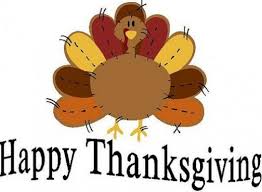 This week we asked different people what their favorite thanksgiving food was, what they liked most about thanksgiving, if they stayed at home or traveled and if their family had any special traditions.
Mrs. Lawson's favorite food is mashed potatoes. What she enjoys most about thanksgiving is being home with her family. She doesn't go anywhere for Thanksgiving, she stays home. Her only family tradition is eating.
Mrs. Cowart's favorite thanksgiving food is dressing. She enjoys the time off of work, and being with her family. Every year they take turns on where they go for thanksgiving. For thanksgiving, their family gets out the Christmas tree and they go aroun the room and tell what they are thankful for.
Lindi Robinson's favorite food is turkey. Her favorite part is the food. She doesn't travel, she stays at home. Her family doesn't have any special traditions.
Kyler Gilliam's favorite food is pecan pie. She likes being with her family. They travel across town to her grandparents. Her family tradition is to put up the Christmas tree.
Rikki Horton's favorite food is ham. She enjoys eating for thanksgiving. She stays at home. Their family tradition is eating.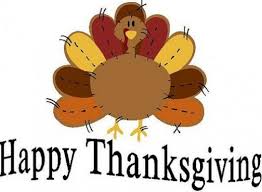 Leave a Comment