What is MORP?
This year Ada High will be putting on its first MORP. This has led many students to asking the question; what is MORP? MORP is not your typical school dance, just like the name MORP is backwards prom! So what exactly does this mean? That means no expensive dresses, tuxes, photos, or flowers. Basically anything you would typically do for a school dance do the opposite! Girls will ask the guys to the dance and instead of wearing dresses and tuxes students dress up for the theme. Before MORP instead of going to a nice sit down restaurant go to your favorite fast food place. The purpose of MORP is to have fun dancing with your friends instead of worrying about all the superficial aspects of typical school dances. Dances like Homecoming and Prom can be fun but tend to be very stressful. Whether its not finding the right dress or finding a date or group to go with, dances sometimes feel like more trouble then their worth. That's why MORP takes all expectations off.
This years MORP is hosted by Ada Highs Competitive Drama Team. Money from ticket sales will help the program get more funding for their competitions and plays. MORP will be November 12th from 7pm-10pm. Tickets will be available to purchase online soon with more details to come. This years MORP theme is "Lets Boot Scoot and Boogie in the Wild Wild West". Dress up in your cowboy and cowgirl hats, boots, flannels, denim and anything country! Get ready to dance the night away in your best country outfits and prepare to experience a dance like no other!
Leave a Comment
About the Contributor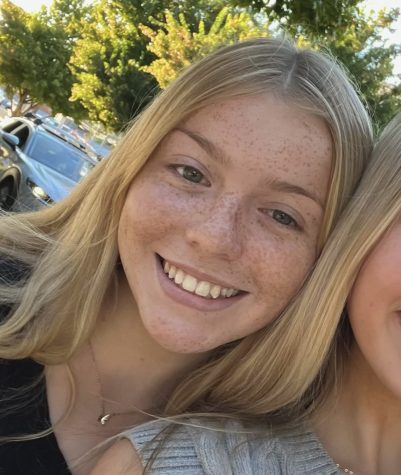 Marlee Rowe, Staff Writer
Marlee Rowe is a junior at Ada High School and is in her first year of journalism and writing for The Cougar Call. She is also involved in preforming arts,...