Black Panther makes movie magic
Hang on for a minute...we're trying to find some more stories you might like.
Black Panther captivated viewers and critics alike with its release on Feb. 16 and left the box office reeling with record highs. A little over a month after the movie's release, Forbes reported that Black Panther had grossed a total of $1.2 billion dollars at the box office and was set to become the top-selling and biggest solo superhero movie. It is the latest Marvel film to be released and continues the story-line that follows a week after the events of Captain America: Civil War. This next phase is just the beginning of what will continue to shape the Marvel Cinematic Universe over the next decade.
Black Panther has performed incredibly to achieve something that takes years to happen to most movies, and the proof is in the numbers. What makes Black Panther a huge success solely comes from the people. Marvel's first black director Ryan Coogler along with the cast put great effort into representing the passion and culture of African Americans that is often overlooked and erased by Western ideals.
The Tonight Show Staring Jimmy Fallon
For the first time, Marvel featured and highlighted an all-black cast in a film that was one of the most anticipated films of the year, with good reason. Throughout the film there are different types of attire and clothing that was taken in inspiration to actual tribes and traditions found in Africa It's obvious how important is was for the costume designers to honor and shed light on these people as much as possible in the movie.
Loading ...
Chadwick Boseman, the star of the movie, became emotional along with dozens of other fans during an appearance on Jimmy Fallon, promoting the release of Black Panther. While on the show, fans of all ages where taken backstage and was asked what the movie meant to them. Each story came contained a similar premise: it was a perfect representation movie that was fun, heartfelt, and felt like finally having their own movie where African Americans were depicted as heroes like any other superhero film. 
Another thing worth noting about the film was the different cinematography found throughout the movie. While watching on the big screen, each and every color and angle was put into consideration to get the viewer to really feel like they're a part of that magic. And that's what it really is, magic, because of the  feeling of wonder and amazement. It can be hard to decide what must be looked and awed at the most. Not a second can be wasted or you just might have to see the film again. There were many visually pleasing parts and props has to go to Marvel's cinematographer, Rachel Morrison for her work to bring us this film experience.

About the Writer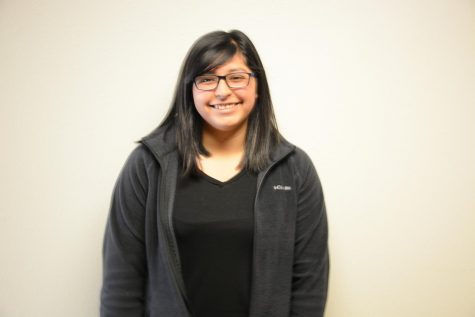 Karla Charqueno, Staff Writer
Karla lives here in Ada with family.  She enjoys the company of her cats, and they are named as follows: Rocket, Smokey, and Cheeto.  She doesn't care...