Unbroken: Path to Redemption Movie Review
Unbroken: Path to Redemption is a movie that takes place from the perspective of Louis Zamperini, who gets the lingering sense of nightmares of his terrifying experiences from World War II. Zamperini was a World War II veteran and hero that fell in love with his lovely wife, Cynthia Applewhite. Throughout his marriage, Zamperini's personal demons threatened his loving bond between him and his wife. That is until he hears the strong, empowering words of  Reverend Billy Graham in 1949. Giving into his recently established Christian faith, Zamperini starts to turn over a new leaf by learning to forgive his oppressors and spreading the messages of forgiveness, peace and love with those around him. This film is based on a true story.
Zamperini was also known for his role as an Olympic distance runner. He was most famously known for being a Japanese prisoner of war survivor. He lived one hundred great long years of his life, carrying the torch and making his mark on history. He was married on May 15 of 1946, and had two loving children, Cissy and Luke Zamperini. This movie explains his lifetime in a visual manner, which shows his greatest rises and falls throughout his lifetime.
SPOILER WARNING
Louis Zamperini is played by Samuel Caleb Hunt, who has also acted in movies you may have seen, such as, Submerged and EXTR. This actor really brings out Zamperini's character by expressing Zamperini's personality and his social interactions that he used towards others around him. The whole cast, along side Hunt, portrayed his family, friends, and a society around him in a way that portrays the reality of life around that time period. I feel as though the cast made this movie have more of an incline in style than other movies, meaning that these actors aren't as iconic as others but they do a really good job pulling this movie off as a whole.
The movie as a whole made $2,238,723 as a domestic total as of September 16, 2018. This movie goes along the lines of how you can't get more out of a product if you didn't put much into it in the first place. I feel that this movie could have been much better if they spent more money on attire and effects. I say this, not to talk down on the subject, but because it's more of a basic given fact when it comes to the movie industry. This movie does its best to get its points across to its audience, but would have had more of an impact if these changes were made before the movie's release.
Loading ...
This movie's accuracy to the real life story is moderate, not too real but yet it gets its strong points across to the audience. It will keep you drawn to its main story line and take you back into the lifetime of Louis Zamperini, which was not the easiest time from his point of view. You will be able to understand the point I made earlier when you watch the movie and spot different areas that could have been majorly improved. But the movie saves itself a little by going along a real story line of a mans life which makes us feel closer to him on a more personal level, and see the world from a different point of view other than what we're used to. So when it comes to accuracy, I would say it is close story-wise, but on the other hand, it is further away effect-wise.
To wrap up this review, Unbroken: Path to Redemption, is a movie that I would recommend watching, but it's up to you on how you take in the story and its realism. I don't feel that IMDb was off too badly on rating it as a 5.2/10, but like I said, we all take it in different ways, so from my perspective, I would give it a 6.8/10. Personally, I love war related movies such as Dunkirk or Hacksaw Ridge, so this movie was okay to me, knowing how much effort they put into the film.
If you are not a fan of war related movies, this may not be the movie for you. But even though the movie doesn't express the timeline in a well fashioned manner, that doesn't mean that you won't appreciate the real time events any less. This movie has changed the way that I understand other people's perspectives of life, and hopefully it will do the same for you.
Leave a Comment
About the Contributor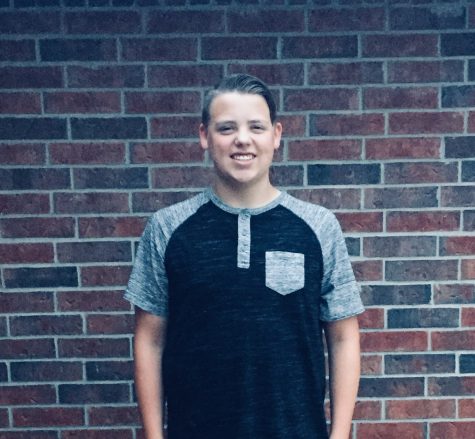 Tyler Bailey, Staff Writer
Tyler Bailey is a junior at Ada High School. He is beginning journalism as a first year writer for the AHS Cougar Call staff.

Besides writing, Bailey...