Top 5 Netflix television series for teens
I know it can be a little overwhelming trying to find a new show to watch on Netflix.  There are too many to chose from, and you don't want to get stuck watching one you don't really like just because you can't walk away without seeing if they ever get off the stupid island.  I'll just critique them for you, saving you more time to binge watch.
5. Bates Motel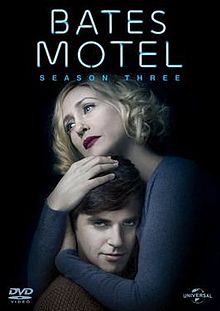 This is definitely one of the most peculiar television shows that I have seen so far. The entire plot behind Bates Motel comes from the 1960 thriller movie Psycho, and stands as a prequel to it.
Bates Motel is for all you boys who have an overwhelming love for your mom, and not in the normal "momma's boy" way. It's not just for boys though. The show is intriguing for anyone and has a tendency to leave you wondering what will happen next in further episodes. While you might think it isn't your type of show, you could be mistaken.
It starts off with Norma Bates (Vera Farmiga), a new widow, and her son Norman (Freddie Highmore) moving to the hotel they just purchased in an old tourist town. As Norma was hoping the move would be a lifestyle change for the two, old secrets are brought up quickly, and the supposedly "friendly" people of White Pine Bay aren't so friendly to the strange family.
The only thing remotely negative I can point out about this show is the closeness between mother and son, particularly how 'intimate' they are together. No, it does not go anywhere, but the closeness is sometimes uncomfortable to watch. However, mama drama aside, I do recommend Bates Motel if you're entertained by crazy drama and suspenseful situations.
4. 90210
A show that takes place in iconic Beverly Hills, 90210 is a young-adult drama that allows us to vicariously live the 'teenage dream.'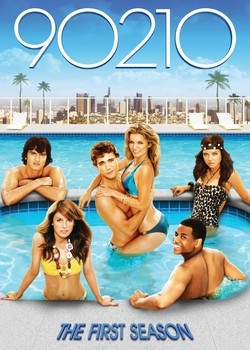 While there are several different main characters, you connect with each one as they face different trials and drama in their ritzy high school. Naomi Clark (AnnaLynne McCord) is my all time favorite [mean] girl because her huge heart contradicts all of her meanness.
The show begins with one of the main characters, Annie (Shenae Grimes-Beech) making the move from a small town in Kansas, to thriving California metropolis. As each episode progresses, the audience seems to grow more and more attached to the characters. You get to experience the irrational shopping trips, catty boy drama, and love-sick teenagers all in one sitting.  It's like living the high school dream, without the actual high school.
As fun as this show is, 90210 is almost too dramatic. One problem I had with it was how unbelievable some of the situations were. Like the average high school kid is going to be given carte blanche over the house, the money, etc.  The ignorance and failure to communicate between characters was a little unbelievable. No teenager is really that clueless. It was almost too frustrating at times, overall, the show is still an amazing for today's teens.
If 90210 isn't enough drama for you, remember that it is a spin off of the original series – Beverly Hills, 90210. Both are definitely shows you should keep on your list of things to watch!!!
3. The Vampire Diaries
The Vampire Diaries has some of the hottest cast members ever. I mean the Salvatore brothers… enough said. Their hotness alone makes this show a must watch.  Do you really need another reason?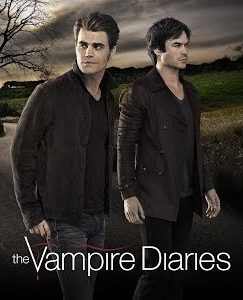 The show initially seems like your run-of-the-mill, cliche teen romance, and, in a lot of ways, it is. I mean, we are talking about the best shows for teens. However, looking past its true-to-genre characteristics, it does continue to stay interesting each episode, as Elena Gilbert (Nina Dobrev) manages to fall for not one, but both of the brothers, often simultaneously.  This vampire love triangle has all the drama your human heart could desire.
Elena and her little brother Jeremy (Steven R. McQueen) are both newly orphaned in the first season, and as their said souls are searching for something to cling to, the mysterious Salvatore brothers move into town and really spice things up.
Did I mention they lived in a town of supernatural humans? Vampires, werewolves, and witches… Oh my! Yes, it is sometimes predictable (These days, most shows are.), but it is so worth the watch. On the bright side, you get the front row seat on how to be a 'real' vampire, and by "real", I mean hot.  All the drama is just an added bonus.
2. The Walking Dead
One of the most popular TV series today, The Walking Dead keeps you on your toes and breaks your heart all at the same time.  The relationships you form with actors are so real, people. It's impossible to not adore Daryl Dixon (Norman Reedus)  and how detached he is from everyone else because he has such a big heart at the same time. And if Daryl wasn't enough to tug at your heart strings, every other cast member also feels like your family, slightly dysfunctional, but family nonetheless.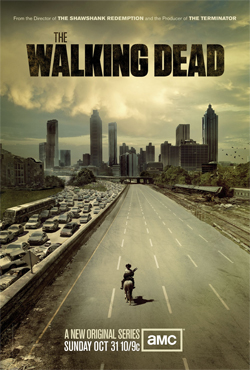 Yes, I am aware that I am describing a show about the Zombie apocolypse as others might describe a heart-warming coming-of-age tale. In a way, it kind of is. At the end of each show I found myself feeling confident in the next step because of how I felt about the characters.  This connection is what makes deaths on the show so gut-wrenching. (SPOILER ALERT) This connection is what made millions of fans, myself included, completely lose it over Glenn's (Steven Yeun) tragic demise.  Sorry Abraham (Michael Cudlitz), but you were no Glenn.  Alas, that is a story for another day and a completely different list.
The show begins in a small town, where Rick Grimes, (Andrew Lincoln) wakes up in the hospital, only to discover that his town has been deserted… well, except for the swarms of "walker." If orange is the new black, these guys are the new zombies. Rick is saved (so maybe his town isn't so deserted after all), and he determinedly goes in search of his family. (SPOILER ALERT) He finds them and they are not alone, indicating that perhaps Rick has all but been forgotten.
This is the beginning of a new type of family that must deal with the loss of  loved ones, the addition of new family members and all the trials life throws at them. The big difference between their family and yours… they have to deal with all of their family drama while battling the undead.  That should put your next round of Thanksgiving family issues in perspective. Just keep telling yourself that at least there are no Zombies at the dinner table fighting over a drumstick of the human variety.
If all of this wasn't enough to convince you to watch, I'll thrown in the feminist card. The men don't get to be the only tough protectors in this show.  Many of the ladies are just as, if not more, deadly. The Walking Dead equals female empowerment… who knew?
This show will rip your heart right out of your chest, frequently, but it's too good to miss. This is definitely for all of you people who love a good adrenaline rush. It's a no-brainer, really. Pun most definitely intended.
1.Dexter
Dexter equals hypocrisy. Literally.
Dexter, (Michael C. Hall) is a Forensic Blood Spatter Analyst at Miami Metro in Miami, Florida. Not only does he help catch or predict serial killers, he kills them, too. Yes, it is completely hypocritical because he is a serial killer, but it works so well.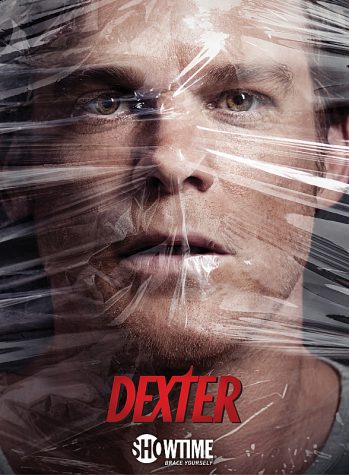 Dexter does such a good job at getting justice and feeding his desire to kill at the same time. And really, who hasn't thought about dishing our a heaping helping of justice as some point in time?  Just me? Oh, well this is a little awkward.
Anyway… Dexter goes by a set of "codes" or morals, and the people he chooses must strictly be serial killers. A killer with a heart of gold?
The writing on this show is witty enough to take this over-the-top, ironic plot, and make it palatable.  You find yourself rooting for the bad guy, or is he the good guy because he kills the worse guys? See, the complexities are enough to start and internal morality debate.
I will say, this show is not for you if you do not like thrillers that end with major cliffhangers. Perhaps they are trying to drive the audience mad enough to sympathize with Dexter's need for justice?
Throughout the show, you get a chance to adapt to Dexter's life, and to further illustrate the softer side of this murderer murdering murderer, there is a little romance and a lot of a man who loves his sister.
However, before you add Dexter to your Netflix watch list, I must warn you, this show has the most terrible ending. If you're anything like me, and you get attached to characters easily, your heart die a slow painful murdery death. Other than that, everything about this show is surprising with no cheesy cliches. I highly recommend, terrible ending and all.
View Comments(1)
About the Contributor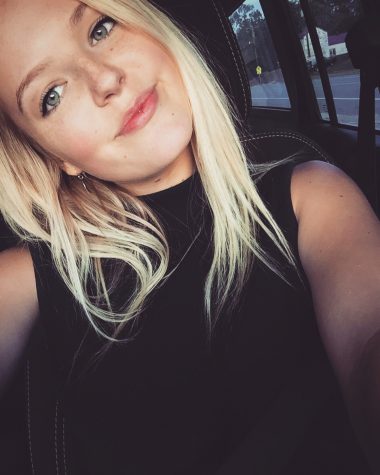 Malli Pingleton, Student Life Writer
Malli Pingleton is a junior at Ada High School, she is a second year AHS Cougar Call staff member, and frequently writes feature articles, opinion pieces,...