Ada High's E-Sports
E-Sports is a whole brand new phenomenon which involves competing in various different competitive video games, did you know the here in Ada Highschool we have a very own E-Sports class? That's right, E-Sports is now an official sport recognized by the OSAA and our very own Ada High has hopped right onto this new, electronic playing field. The class itself takes place in room 91, and is ran by sophomore english teacher, Preston Mann. The various games offered within the class are, League of Legends, Rocket League, and Super Smash bros. There is rumored to be more added as this new sport is further developed and streamlined. Our own lab here in Ada contains various high-end gaming PCs, as well as many different Nintendo Switch consoles. Our teams compete Tuesday-Thursday, all in the E-Sports room at four PM. The class itself is much like any other sport, students show up during their seventh hour and get situated at their PC or switch station, each playing their respective games and spending their time in class playing and honing in their skills. League of Legends player Dexter Elliot had this to say, "E-Sports is definitely one of my favorite classes, I look forward to it everyday! Even on the weekends." The program appears to be rather successful thus far as well, our League of Legends team placing second in the state for the first semester, Rocket League third and Super Smash Bros in 3rd.Their new seasons are all currently going, each competing for their place in the OSAA finals in the coming months. If you've ever got a free afternoon during the school week, head on down to the E-Sports room to root for your school Ada High and their E-Sports team. This whole program could only be the tip of the spear for a thriving program within this school. So once again, if you're free through Tuesday through Thursday and have nothing to do, show up at room 91 at 4:00 PM to support our E-Sports team!
Does E-Sports interest you?
Sorry, there was an error loading this poll.
Leave a Comment
About the Writer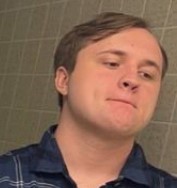 Zane Hudspeth, Writer
Zane Hudspeth is a first time writer within the Ada High journalism class. He is a senior in the class of 2023 and a active member of both the DnD club,...