OU Alumni J.C. Watts brings encouraging message to Ada High students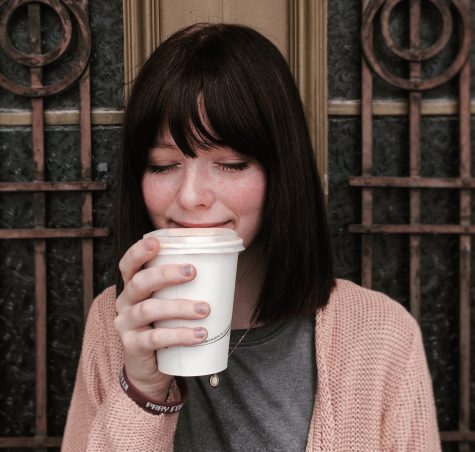 More stories from Mackenzee Crosby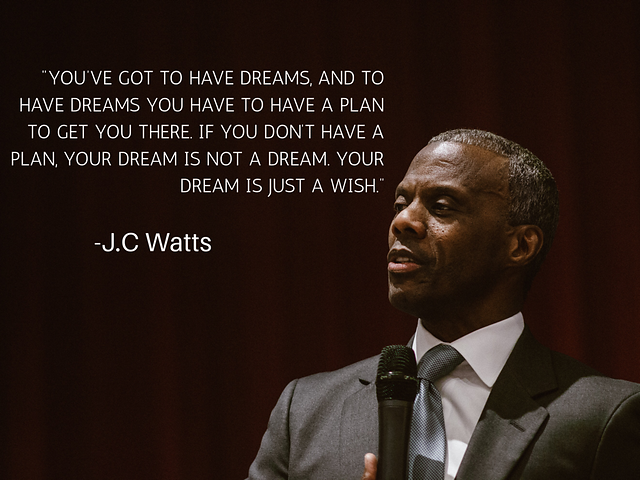 Former U.S. Representative and University of Oklahoma (OU) Alumnus, J.C. Watts, addressed the Ada High student body imploring students to rise above their circumstances and achieve their dreams.
Watts began his speech by recounting a time when he could not sit with his white friends in the movie theater, couldn't swim in the same swimming pools as his white friends or even go to the same schools as his white friends.
"
You've got to have dreams, and to have dreams you have to have a plan to get you there. If you don't have a plan, your dream is not a dream. Your dream is just a wish."
— J.C. Watts
According to Watts, this is one of the challenges he faced growing up and, sadly, many still face today. However, he offered himself as living proof that regardless situation, obstacles or hardships, dreams can be achieved "from wherever you are," which a mantra Watts repeated frequently throughout his speech.
Watts' ultimate goal was to convince students they could do anything, no matter the environment in which they live in or where they have grown up. His message offered success as a direct result of hard work and life choices.
The words, "you can do it from here" flooded from his mouth many times on Friday.
Watts said,  "You can do it from wherever you are.. It doesn't matter where you're from, you can do it from here."
Watts told students that to this day, he sits down and writes down where he wants to be in five or ten years. He encouraged students to do the same.
Watts raised awareness of three lies  people often tell themselves while trying to make their dreams a reality:
1. You're entitled to one mistake.
"We make mistakes but we are NOT entitled to our mistakes. We have to be aware of the choices we make, not the mistakes we make."
2. It will never happen to me.
"It CAN happen to you. Those crazy things that happen to other people you usually think will never happen to you. They very well can."
In a CBN news interview, former U.S. Representative J.C. Watts discusses staying morally grounded and promotes his book, Dig Deep: 7 Truths to Finding Strength Within
3. I've got plenty of time.
"You do not have plenty of time. Too many of us take our life and our time for granted. We need to value our time and use it wisely to get to where our dreams will take us."
Watts grew up in Eufala, Okla. and was one of the first students to integrate his public school system. After high school, he continued his education at OU, where he played football from 1976-1980, starring as quarterback.
When asked who encouraged him throughout college and helped get him where he is today, Watts mentioned many OU coaches, mentors and friends, speaking highly of both the university and the people. Later in life Watts became a U.S. Representative and now travels to high schools all over the state of Oklahoma to bring words of encouragement to students who may be doubting themselves.
About the Contributor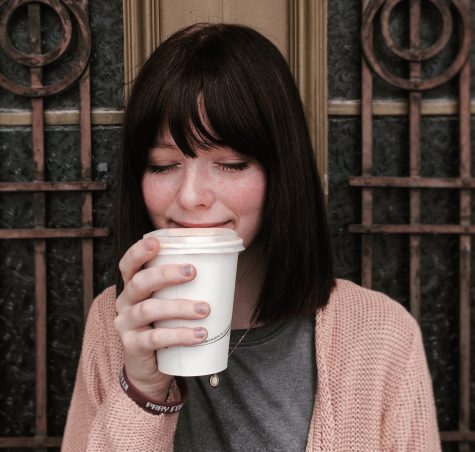 Mackenzee Crosby, columnist
Mackenzee Crosby is a senior columnist and photographer for The Cougar Call. She is very down to earth and kind. Mackenzee enjoys taking photos, blogging,...