10 Things to do over Winter Break
10 things to do while you're bored over Winter Break.
1. Print pictures
You probably have a million pictures you want printed off for your photo wall, scrapbook etc. Well now you have time! Actually do something with them besides post on social media. If you're bored, now is the perfect time to do it!
2. Learn to knit
It is definitely not just for grandmas anymore. Check out an online tutorial!
3. Read a book
We know reading while studying gets old, but reading when you're not worried about failing a semester exam can be so relaxing. Do it! Books are our friends too.
4. Bake
You've got all of those recipes saved from pinterest just for this winter break!
5. Spend quality time with family
You don't see Aunt Joy and Uncle Bob all throughout the year. Spend a little time chatting with them while they're camped out in your guest bedroom this Christmas.
6. Binge watch Netflix
Netflix can take you to a deep dark cave of no return once you get hooked.. but it's worth it. I think?
7. Organize
I see you, and my shelves and drawers are probably just as unorganized. Get to it!
8. Clean out your closet
Take all of your clothes you still have from Junior High to your nearest goodwill. ASAP.
9. Apply for Scholarships
Come on seniors. You can't put it off forever. Deadlines!
10. Go on a trip
Theres nothing better than heading out with a group of friends on a road trip!
Leave a Comment
About the Contributor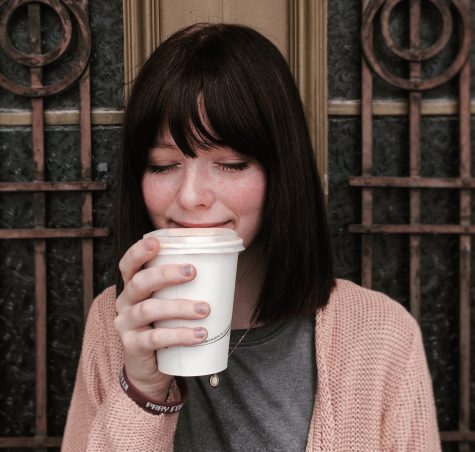 Mackenzee Crosby, columnist
Mackenzee Crosby is a senior columnist and photographer for The Cougar Call. She is very down to earth and kind. Mackenzee enjoys taking photos, blogging,...