National Championship Analysis
Hang on for a minute...we're trying to find some more stories you might like.
2017 has just ended, and the new year has begun. The stadium seats in Atlanta, Georgia are empty, waiting to be filled however the seats will not be lonely much longer. The National Championship will be played and the city (and stadium) is ready for it. It will be the first National Championship with all SEC(South-Eastern Conference) teams since 2011. This outing will feature the fourth seed Alabama Crimson Side and the third seed Georgia Bulldogs. The best location, the two best teams, in maybe the best College Football conference. What can be better then that?
Both teams' futures were unknown after they both lost to Auburn while being ranked number one. They both visited Jordan-Hare Stadium thinking it would just be a speed bump, and they would keep on moving. Auburn wouldn't have any of that. They dominated both teams completely, beating Georgia 40-17 and routing Alabama 26-14.
On both sides of the ball, both teams dominate their competition. However, each team has players who motivate and lead their squads to victory. On Alabama, Minkah Fitzpatrick leads the defense at the safety position, while on offense Jalen Hurts controls the spread out Crimson Tide attack. On Georgia, Jake Fromm (who is a freshmen quarterback) commands the very talented Bulldog offense. On defense, Davin Bellamy leads the very physical Georgia team.
Both teams have fought very hard to get to this point and have faced many obstacles. Alabama and Georgia have earned the respect of the college football world. No matter what team you root for, you have to admit that this game will be epic.

About the Writer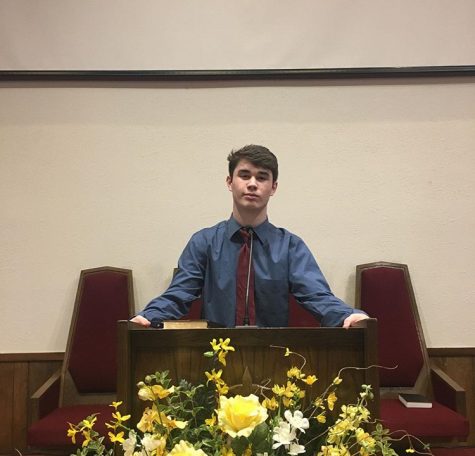 David Lewis, Sports Editor
David Lewis, a senior at Ada High School, is in his third year of journalism. In his first and second year he placed first at state in the Multimedia category,...