Ada High prepares to crown new homecoming king, queen
Ada High is busy preparing for its 2nd annual homecoming. Festivities kick off Monday and will culminate at halftime of the football game with the coronation of new royalty.
Like last year, organizations have had the opportunity to nominated a homecoming candidate/representative. This year's candidates include twenty-eight representatives from twenty-seven different organizations.
Loading ...
The winner will not be the candidate who receives the most votes. Instead, the homecoming king and queen will be selected based on based on their ability to raise money for Ada High.
According to the guidelines set forth by Student Council, candidates must raise a minimum of $300 in order to be announced as part of the homecoming court during the football game. Candidates have had about two weeks to raise money, and fundraisers have included everything from bake sales to dog washes.
The candidate who raises the most money, in addition to the prestige of the title, will also receive five percent of their total earnings for the organization they represent.
Any other funds raised during homecoming will go directly to Ada High to be used for needs and projects.
Homecoming King Candidates
Zach Martinez – Football
Cody Smith – Basketball
Coleman Prince – Soccer
Bryan Moses – DECA
Harrison Boggs – Tennis
Joseph Feezel – National Honor Society
Zack Powell – Math Club
Landon Swopes – Science Club
Ben Muse  – Performing Arts
Tim Wakefield – FCA
Homecoming Queen Candidates
Summer Wilbanks – AVID
Lauren John – Girls Golf
Hope McDonald – Cheer
Presley Hayes – Softball
Karsyn Johnson – Swimming
Adrianne Loy – Swimming
Halle Goodwin – FCCLA
Hailey Ellis – Intertribal Council
Serena Elliot – Mock Trial
Taylor Porter – Basketball
Kaeli Miller – Journalism (The Cougar Call)
Maggie Johnson – Tennis
Sarah Kate Childers – CNN
Razia Riaz – Yearbook
Morgan Urlaub – Band
Meredyth Morris – Couganns
Mackenzie Bratton – Soccer
Trinity Whitehead – BPA
Leave a Comment
About the Writer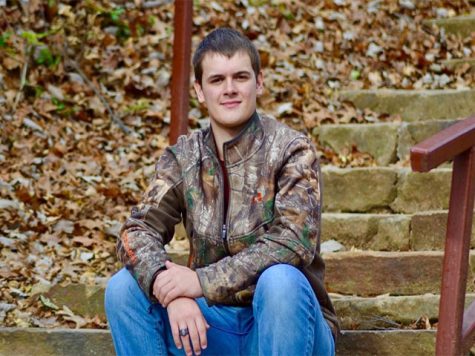 Tyler Mitchell, Writer
Tyler Mitchell is a second year staff member of The Cougar Call. He will be working as a staff reporter and photo Editor.  He is a Senior in Ada High,...