Ada High to host first homecoming in years
On the morning of August 19, Jacob Thorley, senior STUCO president, announced that Ada High would be hosting its first homecoming.
According to Thorley, no one is positive when Ada last hosted a homecoming. Many believe an urban legend which tells of a lost game being blamed on homecoming, so it was thrown out.
The idea for rekindling the old tradition was sparked last year, and Thorley started planning and researching with senior, Daniel Carpenter, who has since graduated. The plan was presented to superintendent, Mike Anderson, who Thorley says was "very gracious and kind and open to our ideas."
Homecoming will consist of many events, including a semi-formal dance for all Ada High School students on September 24. There will also be a bonfire held at the high school and many themed dress-up days at school. On September 30, there will be a car rally in which students can decorate their own cars to mimic a homecoming parade, and later an alumni cookout from 4-7:30 p.m., around kickoff.
Thorley hopes for homecoming to be something positive for the students and alumni of Ada High.
"We want the community of Ada, the alumni, and even the students to just get behind it and come together and just have some fun. I'm just feeling very blessed and humbled, very blessed and humbled," said Thorley.
The announcement has sparked excitement in many students at Ada High.
Senior, Timothy Gallop, said, "It makes me happy. It makes me happy because it's the first time in a long time that we've had homecoming, and I think it's good for the school. I think it's good for school spirit."
The faculty also has high hopes for the events.
"I'm excited to do something new that we've never had at Ada High. I know it will be a success because I know Jacob will put in the time and effort needed to make it successful," said Jeff Maloy, principal at Ada High.
View Comments (8)
About the Writer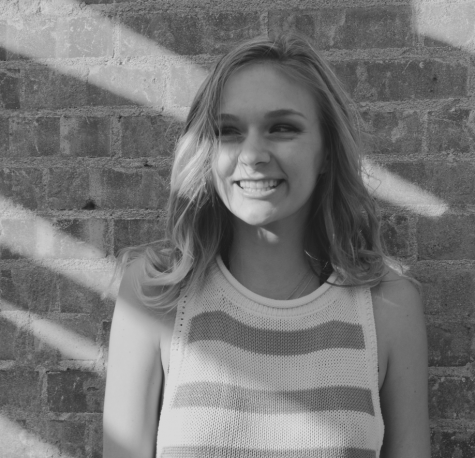 Jersey Gregory, Journalist
Jersey Gregory is a first year journalist for the Cougar Call and a sophomore at Ada High. This year is also her first year in Performing Arts and Drama...