Ada cheer comes home with NCA Nationals awards
In the end of January, the Ada High cheerleaders headed to Dallas to perform and compete at the NCA Nationals competition. The squad had been working tirelessly since they won their bid in August at cheer summer camp to raise money and prepare performances for three different categories. Led by new coach TK Fuller, the girls have been advancing quickly in their stunting and tumbling abilities, giving them a hopeful leg up over the competition.
"The girls were prepared in the sense of knowing the routine and being able to perform it at the best of their ability, but not quite prepared for the mental aspect of a big competition. Without having ever competed, I feel that the mental aspect plays just as much of a role in outcomes," says the squad's first year coach, Fuller, "Everyone worked together, gave their best effort and supported each other even when things were not as planned."
The cheerleaders competed against teams from all over America, as far away as Hawaii and many teams from Oklahoma as well. Although the girls had some bumps through their performances, they continued on strong and did their best. This is the first competition any of the girls on the team have been to in their time, and it was an experience many of them are grateful to have.
"Nationals was such a great experience and I'm so proud of our team and how far we have come," says Hope McDonald, senior captain.
The team performed in the "Game Day" portion of high school nationals, which has a category for cheer, dance, and school fight song, with individual placements for each category and the overall national title holder prize. The girls worked hard for months leading up to the moment of their performance, and gave it their all on the mats on Saturdays. Results were given the same day at the end of the night awards ceremony.
"I was more excited than nervous for the awards," says Hayley Gregg, a two year junior on the squad, "I knew the experience and memories we were getting out of being in the competition were worth way more than any award could mean."
Overall, the team is coming home with two 21st place awards for the Fight Song and Cheer category, and a 12th place award for their Time Out Dance.
"My hope for the girls is that we can carry our unity and what we learned from the experience on onto next year and years to come," says coach Fuller.
Leave a Comment
About the Contributor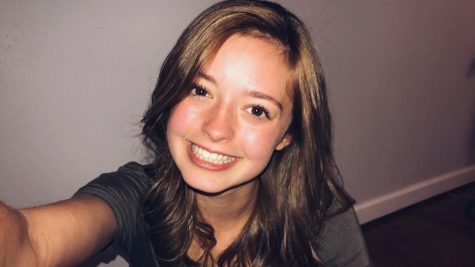 Kaelie Miller, Social Media Manager/Staff Writer
Ada High junior, Kaelie Miller is a second-year staff writer for The Cougar Call. She also serves as the staff Social Media Manager.

Miller, who has...