How Sweet Was the Sugar Bowl?
Couganns' Perform During Half Time.
After months of hard work and fundraising efforts, the Ada High Couganns finally realized their dream of performing in front of a national audience.  The Couganns performed during halftime at the Sugar Bowl on New Year's Day in New Orleans, La.
The Couganns participating in the performance were:
Seniors:
Camryn Horne
Caden Johnson
Juniors:
Natalie Jack
Sophomores:
Mckinlee Stafford
Chandler Crawford
Whitni Simpson
Kaitlin Blankiship
Emily Bagwell
Shelby Meaders
Meredith Morris
Freshman:
Keely Machin
Maggie Hood
Andrea Solerio
Aly Fornerez
The sugar bowl had a total of 600 dancers and 1,000 band members. The Couganns learned the Half-time routine before leaving for New Orleans. Once they arrived, they had several hours to rehearse with the other dancers.
"It was a really amazing experience that wouldn't have ever happened without the Cougann organization. The whole atmosphere and vibe of New Orleans was so much fun and so lively. Performing in front of 80,000 people was something none of is had ever dreamed of. It was an honor to be able to work with a well renowned choreographer, Chris Judd. We all had a wonderful time bonding and creating memories that will always stay with us," said Natalie Jack, Senior Cougann.
"The performance was spectacular! The Sugar Bowl Committee said it was the best half-time show to date," said Cara Waters, Ada High Cougann Coach.
According to Waters, the squad will continue to learn from this experience and grow as a squad.
"There is always room for improvement no matter if you are a dancer, athlete, artist, writer… Whatever passion area you have."
View Comments (1)
About the Contributor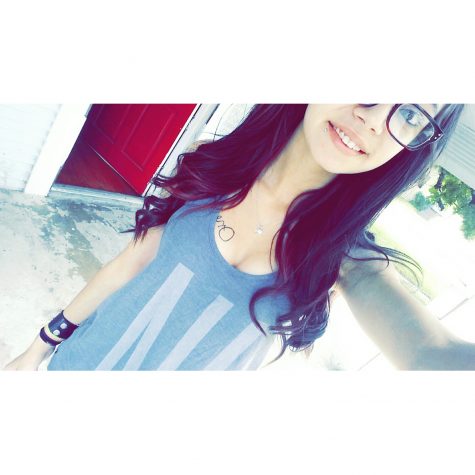 Tiyanna Melendez, Senior Editor
Tiyanna Melendez is a Senior Editor and reporter for The Cougar Call. In 2016 she achieved her goal of winning a first place award in state competitions....