Introducing the Ada High Cheerleaders
About the Writer Mahli Rogers, Staff Writer
September 29, 2020
This year the Ada High Cheerleaders have a new coach named Randi Howard Wilkins. She has helped the team improve tremendously. The Cheerleaders are constantly working on new stunts, cheers, and dances because of her great coaching.
Alyssa Mcgilbray
Ashlynn Rolen
Ava Thompson
Ella Billingsly
Jill Miller
Kamryn Kaye-Lea
Kennedi Peters
Mahli Rogers
Mallory Hutchins
Marybeth Johnson
Micayla Hutchins
Sadie Bennett
Ashlyn Yingling-beckham
Kami Johns
Lexie Inslee
Morgan Mcfarlane
Peri Thomas
About the Writer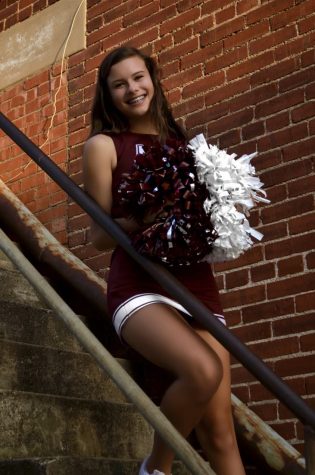 Mahli Rogers, Staff Writer
Mahli Rogers is a 16 year old sophomore at Ada High school. Rogers just recently joined the Ada High School Cougar Call, and she currently is a staff writer....