Couganns Kick Their Way To Another State Title
"There will be Obstacles. There will be Doubters. There will be Mistakes. But with Hard Work, There are No Limits."
The Ada High School Couganns recently won their 10th consecutive state championship. After putting in over 200 hours of practice during and after school, as well as on weekends, they reached their goal.
The Couganns' coach, Cara Waters, was pleased with the results. "It was a moment that all of our hard work had paid off."
The Couganns began their practice for state in early August, with practice eight times a week and a few weekend practices with their choreographer, Rachel Hendrix, a former Cougann. The girls were ready to achieve their tenth consecutive state championship.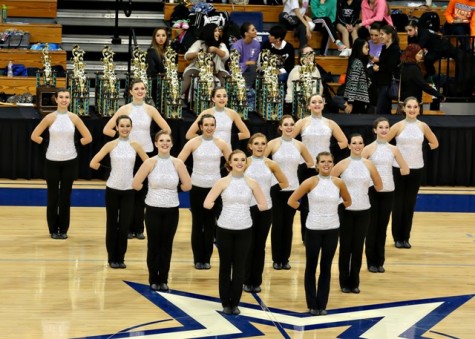 Finally, the day of state came. The Couganns were excited and nervous, but they were ready to just have fun and do what they loved, and that was to perform. With over 50 freinds and family there to support them, they had no doubt in their minds that they could win. The girls knew that all of their hard work and dedication, over the last few months would pay off. Then, finally the moment they had all been waiting for… they were announced 2014 5A State Kick Champions.
"As a director, the state win made me proud their talent and work ethic was recognized," remarked Natalie Jack, a sophomore Cougann, following the win.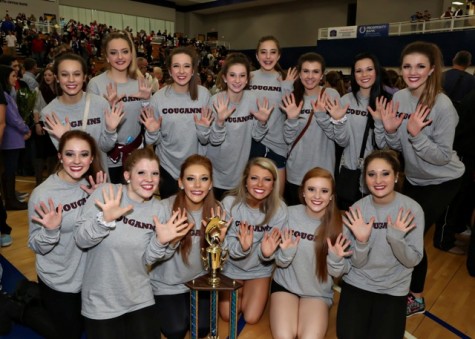 When asked what they would do to prepare for next season, Waters stated, "Start over with learning new choreography, and practicing."
As the Couganns celebrate their victory and begin to plan for next year, Waters also took a moment to reflect on this season. "It was a positive experience for the Couganns to grow personally and develop life skills."
Leave a Comment
About the Contributor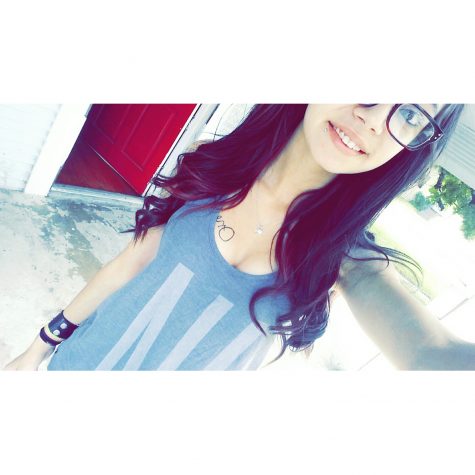 Tiyanna Melendez, Senior Editor
Tiyanna Melendez is a Senior Editor and reporter for The Cougar Call. In 2016 she achieved her goal of winning a first place award in state competitions....