AHS Band Readies New Show
Like usual, the band started the school year early, arriving at 8:00 a.m. each morning and leaving as late as 4:00 p.m.  Many people are not aware of the preparation that goes into each band performance.
Although the halftime show has yet to be completed, they have completed setting drill into the second movement, a feat that is hard to execute in such a short amount of time. Each piece of drill is like part of a puzzle. If a piece is missing, the whole puzzle is incomplete. However, the band is on schedule and ready to have fun.
Westin Williams, Ada High Junior and band member said, "It's one of my favorites shows we've done so far."
The show is titled Black Swan and was written and arranged by Andrew Anderson. Members of the band have been rehearsing since the first of August. Like any skill, practice makes perfect.
"I think the Black Swan show will be effective. It will show the musicianship of Ada and will hopefully let other bands fear Ada when we show up," said Jaron Keith, a Junior in the AHS band.
This year, like years before, is the first year of marching for some students.  However, veteran band members believe the newest members are keeping up with the rest of the band.
Keith said, "I think the freshmen are [as] good as or better than any freshmen class that has come into the high school band. They're doing great job and giving out their effort, showing that they care about this season."
In addition to musicians, the Ada High band also feature a color guard. Color guard members perform with the band carrying flags and other props.  They provide a combination of movement and tricks to accentuate the show.
The Couganns also often perform with the band.  This is the second year the Couganns have been included in the show. Cougann coach, Cara Waters feels that although they just have started to put their dance with the show, they are making good progress.
"I think they'll kill it and slay it as they expand," said Waters.
The band, color guard, and Couganns can be seen performing live during Ada Cougar football games.
View Comments (5)
About the Contributor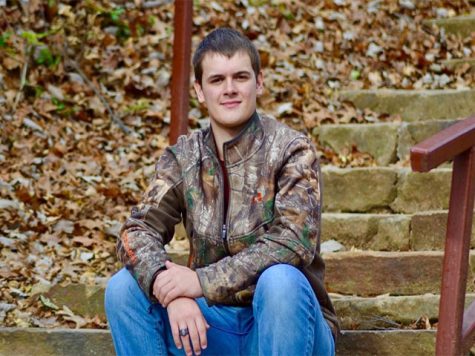 Tyler Mitchell, Writer
Tyler Mitchell is a second year staff member of The Cougar Call. He will be working as a staff reporter and photo Editor.  He is a Senior in Ada High,...