The Real "Killer Clown"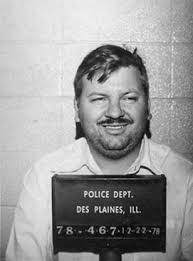 John Wayne Gacy was born on March 17, 1942, in Chicago Illinois. With an abusive father in the house, Gacy learned how to shut off his emotions from a very early age. He suffered alienation at school and was not allowed to play with the other children due to a congenital heart condition. His father looked at him as a failure for his entire childhood.
Gacy worked as a fast food manager during the 1960's and became a self-made building contractor in the 1970's. He was also a member of the "Jolly Jokers" clown club.  He performed as Pogo the Clown at children's parties, and charity events.  When he killed however, he dressed up as his alter ego Patches the Clown.  He would lure his victims in with the promise of construction work or some other ruse. He would then capture and torture them until eventually strangling them to death.  Years later while having a conversation with detectives, he stated that "Clowns can get away with murder."
Gacy had a criminal record long before being convicted of murder.  In 1968 he was sentenced to 10 years in prison for sexually assaulting  two teenage boys, he was released on parole in the summer of 1970 but arrested the following year after another teen boy accused him of sexual assault.  The charges were later dropped when the boy didn't appear during the trial.  By the middle of 1970, two more boys accused Gacy and he would go on to be questioned by police about the disappearance of others.  He referred to this period of his life as his "cruising years" when he committed most of his murders.
OWN
On December 11th, 1978, 15 year old Robert Piest went missing. His mother told police that she had last seen him at the drugstore where he worked, before on his way to go meet Gacy for an interview. Ten days later, police got a warrant to search Gacy's and found evidence linking him to several crimes, including murder.  After a very long police surveillance investigation, and the discovery of several trenches filled with human remains, Gacy eventually admitted to killing about 30 people. The trenches underneath his house were dug up and the deeper they dug, the more bodies and personal belongings surfaced. Whenever investigators finally retrieved all of the human remains, his house was demolished and a new one was built in its place.
Before being sent to prison, he was sent to the Mental Correctional Center in Chester Illinois where he remained incarcerated for 14 years. On the morning of May 10th, 1994 Gacy would meet his fate. He was transferred from the Mental Correctional Facility to Statesville Correctional Facility where he was executed by lethal injection.
Leave a Comment
About the Contributor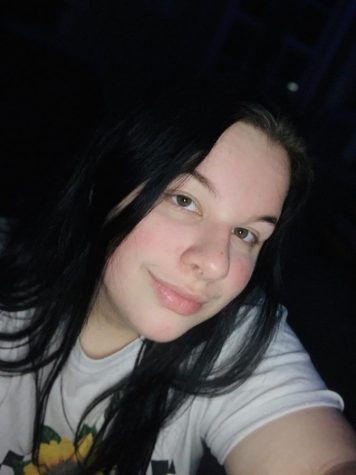 Sara Ellis, Staff Writer
Sara Ellis is a Senior at Ada High School. This is her second year of Journalism with the Ada Cougar Call.  Sara excited for a year of new opportunities...