Top ten Valentine's Day movies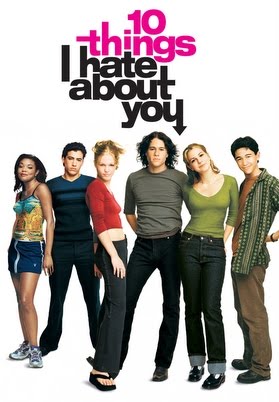 Hang on for a minute...we're trying to find some more stories you might like.
10. The Notebook
In 1940s South Carolina, mill worker Noah Calhoun (Ryan Gosling) and rich girl Allie (Rachel McAdams) are desperately in love. But her parents don't approve. When Noah goes off to serve in World War II, it seems to mark the end of their love affair. In the interim, Allie becomes involved with another man (James Marsden). But when Noah returns to their small town years later, on the cusp of Allie's marriage, it soon becomes clear that their romance is anything but over.
9. Dirty Dancing
Baby (Jennifer Grey) is one listless summer away from the Peace Corps. Hoping to enjoy her youth while it lasts, she's disappointed when her summer plans deposit her at a sleepy resort in the Catskills with her parents. Her luck turns around, however, when the resort's dance instructor, Johnny (Patrick Swayze), enlists Baby as his new partner, and the two fall in love. Baby's father forbids her from seeing Johnny, but she's determined to help him perform the last big dance of the summer.
8. 500 Days of Summer
Tom (Joseph Gordon-Levitt), greeting-card writer and hopeless romantic, is caught completely off-guard when his girlfriend, Summer (Zooey Deschanel), suddenly dumps him. He reflects on their 500 days together to try to figure out where their love affair went sour, and in doing so, Tom rediscovers his true passions in life.
7. Fever Pitch
When Ben Wrightman (Jimmy Fallon), a young teacher, begins dating pretty businesswoman Lindsey Meeks (Drew Barrymore), the two don't seem to have a lot of the same interests, but they fall in love, regardless. Their romance goes well until baseball season begins, and Lindsey soon realizes that Ben is completely obsessed with the Boston Red Sox. Though she tries to understand Ben's passionate team loyalty, eventually it threatens to end their otherwise happy relationship.
6. Sixteen Candles
Samantha's life is going downhill fast. The sixteen-year-old has a crush on the most popular boy in school, and the geekiest boy in school has a crush on her. Her sister's getting married, and with all the excitement the rest of her family forgets her birthday! Add all this to a pair of horrendously embarrassing grandparents, a foreign exchange student named Long Duk Dong, and we have the makings of a hilarious journey into young womanhood.
5. Dear John
When soldier John Tyree (Channing Tatum) meets an idealistic college student, Savannah Curtis (Amanda Seyfried), it's the beginning of a strong romance. Over the next seven tumultuous years and separated by John's increasingly dangerous deployment, the lovers stay in touch through their letters, meeting in person only rarely. However, their correspondence triggers consequences that neither could foresee.
4. My Bloody Valentine
Tom returns to his hometown on the tenth anniversary of the Valentine's night massacre that claimed the lives of 22 people. Instead of a homecoming, Tom finds himself suspected of committing the murders, and it seems like his old flame is the only one that believes he's innocent.
3. When In 1977, college graduates Harry Burns (Billy Crystal) and Sally Albright (Meg Ryan) share a contentious car ride from Chicago to New York, during which they argue about whether men and women can ever truly be strictly platonic friends. Ten years later, Harry and Sally meet again at a bookstore, and in the company of their respective best friends, Jess (Bruno Kirby) and Marie (Carrie Fisher), attempt to stay friends without feelings becoming an issue between them.
2. The Princess Bride
A fairy tale adventure about a beautiful young woman and her one true love. He must find her after a long separation and save her. They must battle the evils of the mythical kingdom of Florin to be reunited with each other. Based on the William Goldman novel "The Princess Bride" which earned its own loyal audience
1. 10 Things I Hate About You
Kat Stratford (Julia Stiles) is beautiful, smart and quite abrasive to most of her fellow teens, meaning that she doesn't attract many boys. Unfortunately for her younger sister, Bianca (Larisa Oleynik), house rules say that she can't date until Kat has a boyfriend, so strings are pulled to set the dour damsel up for a romance. Soon Kat crosses paths with handsome new arrival Patrick Verona (Heath Ledger). Will Kat let her guard down enough to fall for the effortlessly charming Patrick?

About the Writer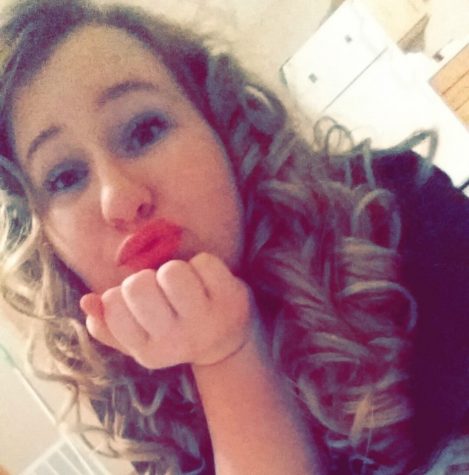 Heather Manuel, Writer/Photographer/Senior Editor
Heather Manuel is a junior at Ada High School. She is a third year writer and photographer for The Cougar Call.

In the 2016 Oklahoma Scholastic Media...