My good-bye to basketball
My time playing for the Ada Lady Cougars is coming to an end. Our team just had senior night, and I am one of the three seniors that were celebrated. It was exhilarating and exciting and just fun to get the chance to not only play in the game, but also to be part of something bigger. 
One of my greatest high school experiences has been playing basketball. 
Basketball has been a lot of hard work, but it has made high school a lot of fun. Being on the team has given me a place to belong. I have made great friends with so many different people. Playing basketball for the last seven years has taught me so much. I have learned how to be a leader, how to work hard, how to set a good example and how to motivate others. 
I have also learned how to work as part of a team. Not everybody on a team does the same things. We each have different roles and they are all important. Sometimes that role may be taking a shot. Sometimes it may be getting the ball to the best shooter. Sometimes it is being the team cheerleader or handing out water. I know my role: do whatever needs to be done. One of our mantras,"Do what we do," is what I have done.
So as I took the court for one last home game, and I knew that I have given it all to basketball. We ended the night with a satisfying victory, but the moment was a little bittersweet because I knew my high school basketball career was coming to an end. However, I know basketball will stay with me long after high school.   
I will miss my basketball family. I will miss my coaches, but I know what they have taught me will stay with me as I start my next chapter. What I learned on the court, I have taken off the court into life: be a good teammate in life. That's my ultimate goal.  
Leave a Comment
About the Contributors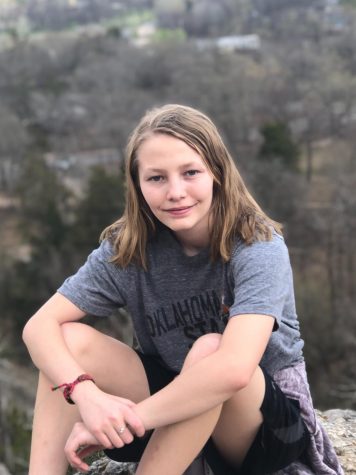 Cheyene howell, Photo Editor
Cheyene Howell  a senior at Ada High School, is in her third year of journalism. As a photo editor of The Cougar Call, Howell plans to focus primarily...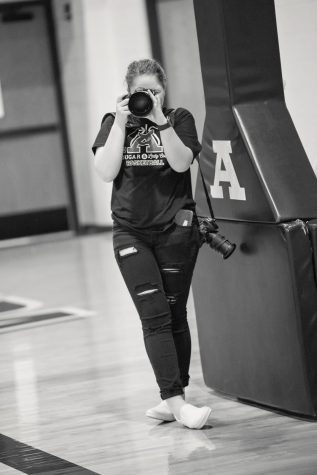 Abby Machetta, Staff Writer
Abby Machetta is a senior at Ada, and second year staff member on the Cougar Call. Machetta's primary focus is photography, she enjoys taking action shots...