Quarantine Continued
---
April honestly flew by. It is May now and I am supposed to graduate in two weeks, but it won't happen.
We will have a ceremony in June which will hopefully not be a virtual walk across a stage. I have made so many masks. The doctor in Alaska received the ones I made for her clinic and she is grateful. I love helping where I can.
The new side effect of this pandemic that is driving me crazy is the increase of trash that now litters Ada. It is disgusting. Discarded gloves float in the wind and litter the ground. Fun fact, if you know how to properly remove PPE, there is always a trash can where you put your buggie back at Walmart. Properly dispose of your trash or don't wear them at all. Half the people I see wearing gloves don't even know how to properly use them, so what is the point.
Governor Stitt has decided to re-open everything, but it is up to the business if they would like to re-open. Some will never recover in Ada. I don't know how you are going to regulate people in restaurants or movie theaters. They couldn't, so the government said take-out only. Now what are we going to do?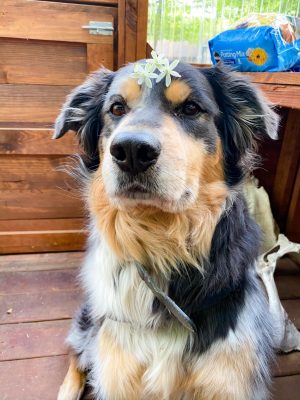 My life for the past three weeks has honestly been the same. I have decided to teach my dog, Ares, new tricks, literally because what else am I going to do? He also is kind of a fat boy (but don't tell him I said that, he would be crushed.) I finished my high school and all my college classes for this semester and on May 4 I enrolled for my freshman year of college.  I am preparing for my two AP tests that will of course be online.  I got dressed for a prom that was taken from me. I had to pick up a cap and gown that I might not get to wear in public. I had to return a soccer jersey that I was only able to wear three times. Even Earth Day was ruined with a tornado scare. We literally can't have anything.
I can't wait for the point in time where we can look back on this as a memory, not live it anymore. I hope we can look back on this pandemic and have a sense of appreciation for every person around all types of jobs. I hope the government will see how important it is to have fully stocked hospitals. I hope the general public will wash their hands and continue to sanitize even after the pandemic. And please, for the love of God, put the kitchen scissors down and call your hair dresser– they can take appointments only now.
Leave a Comment
About the Contributor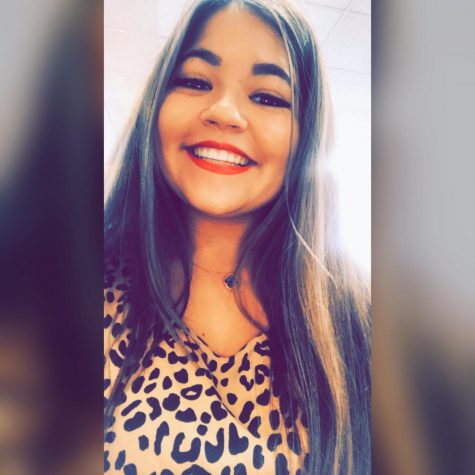 Monica Guajardo, Staff Writer
Monica Guajardo is a 17-year-old senior at Ada High School and is in her second year of being a part of the Cougar Call. She wants to be a Nurse Practitioner...