Life of a Senior in a Pandemic
At this point, everyone knows about the COVID-19 pandemic and has been adversely impacted by it. My life literally came to a screeching halt. March 12 was the last time I stepped into the high school and onto the soccer field. I didn't even know it. We were heading for our game in Ardmore when Coach Mac came into the locker room and said that all sports events (including practices) were cancelled until further notice. At this time, I did not realize the seriousness of this virus.
Spring break came and went, and my family went to Lake Texoma. At least we traveled an hour, not states or even countries (yeah there were people leaving the country during a pandemic). We fished and had a good time because at this time there were barely any cases in Oklahoma. Then all the sudden, Ada High School and East Central University extended their spring breaks. Then all spring sports were completely cancelled. Within weeks there was a stay-at-home order. Just weeks before I was competing at my final mock trial competition (we are now 5th in the state), I was playing soccer and getting horrible tan lines, but most of all I was being a kid. Now we have to stay home to prevent the spread.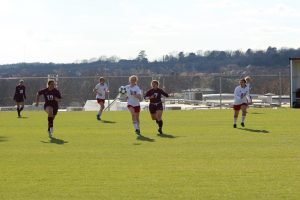 Then, distance learning came into effect. My classes at ECU are now all online, but they went to pass/fail. My classes at the high school are all online which is the weirdest thing I have had to conform to. And yes, I'm still doing them because what other things do I have to do when I am home all day. I am so social and now I am locked in the house. I have not seen my friends or my boyfriend in over a month.
This first week of classwork was a breeze. I still start my day early, and I am up and doing chores at 7 AM. I have a four-year old brother that does not comprehend sleeping past 7:30 AM. I do my morning chores, shower and put on an outfit to make it feel like I am actually doing something, not just sitting at home looking at a computer screen to learn. I finish all of my class work for ECU and high school and then I work on something around the house. Last week my fourteen-year-old brother helped me rip out the back porch and put in new boards. I go for runs around the neighborhood with my dog and play soccer with my brothers in the yard. The yard is the furthest I've been in weeks.
Now, the numbers in Oklahoma are in the thousands. I didn't think this was that bad. There was a call to action online from my mom's friend, who is an OBGYN in Alaska. She said they had very few masks for her entire hospital, so I got on the ball making some for her. The toilet paper shortage was crazy, but medical personnel without proper PPE? Even crazier. Hopefully I can make enough to help.
I now have a prom dress that will not get worn, cleats that will not have the chance to fall apart, a cap and gown that will not make it to a graduation ceremony. The class of 2020 was born into tragedy. Some of us were born or still in utero when 9/11 happened, and we are now leaving our childhoods behind on the heels of a pandemic. Senior year is the ultimate goal of school, and it seems as though we've stopped the race just short of the finish line.
Leave a Comment
About the Contributor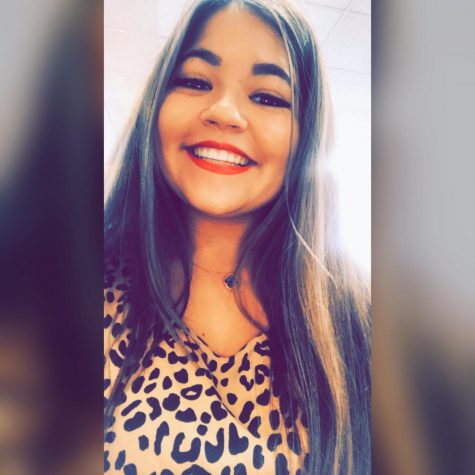 Monica Guajardo, Staff Writer
Monica Guajardo is a 17-year-old senior at Ada High School and is in her second year of being a part of the Cougar Call. She wants to be a Nurse Practitioner...