Ada High band prepares for first competition of season
The Ada High School Marching Band will travel to Yukon, Okla. on Saturday, Sept. 30, for its first contest of the school year. The band will depart at 6:30 a.m., will perform at 11 a.m., and will receive judges decisions for awards and finalists at 4 p.m.
There is a lot of excitement within the band as members expect to perform well at their first competition of the season.
"We have worked so hard from day one, on July 31, to now, with having to get up early for practice every morning to having late night practices," said senior drum major Lindsey Bean. "There is no slowing down. We just keep pushing, no matter what complications we have."
Since hiring new director, Richard Howard, the band has undergone some changes, but senior band member Eric Crowell feels the changes are mostly positive.
Crowell said, "Our work ethic has really pushed up… with his [Richard Howard] leadership style between him and the band."
The goals the band has set for itself this year include to work hard and perform its best.
"I just want us to perform our best. We're playing really, really, really well; our marching is better all the time," said Howard. "I'm sure there are some things different, but it's still the same goals, to perform well – our best. I think the overall maturity of the band is better, more mature, just a good number of the kids are musically more mature."
Leave a Comment
About the Writer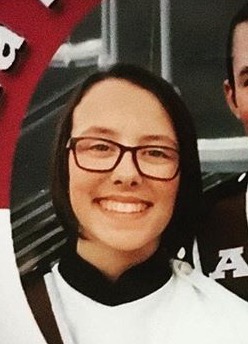 Maddie Manning, Editor
Maddie Manning is a 17-year-old senior at Ada High and a second year member of The Cougar Call staff, working as the editor. She intends to cover anything...