Cougar Call Goes To OSM Competition
On the 6th of April, some students from the AHS Cougar Call staff, went to Spring Media Monday held at Oklahoma University. SMM is held by OSM (Oklahoma Scholastic Media) for journalism students across the state. And was the first year for Ada High School students to compete in the SMM contest providing excellent results.
While going to attend an award ceremony, the Cougar Call staff in attendance also had a chance to attend different lectures throughout the day to further their knowledge into the career of Journalism. Besides still being a fairly new class at AHS, some of the students who entered the SMM competition came out victorious in their categories, with excellent accomplishments. And the Cougar Call Staff's hard work helped to receive a Highest-Honors ranking and won the All-Oklahoman Award.
Here are the Ada High Winners from the SMM competition:
Aaron Compton- With 1st and 2nd place in the Previously Published Online News Story, also 1st in On-Deadline News Story.
Ashley Worth- With 1st in On-Deadline Critical Review
Darren Hawkins- With 2nd in On-Deadline Sports Feature
Tiyanna Melendez and Jacob Faulkenberry receiving Honorable Mention in Previously Published Online Sports Reporting.
Thanks to all of the Cougar Call staff's above and beyond work, such an achievement could be accomplished. But we truly couldn't have done it without our teacher and classmate readers.
View Comments (1)
About the Contributor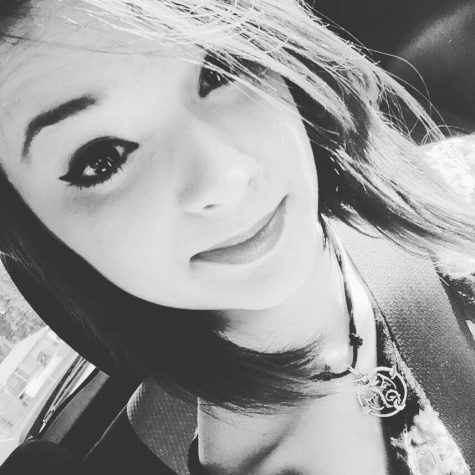 Becky Robnett, Senior Editor, Reporter, Columnist
Becky Robnett is a Senior Editor, Reporter, and Columnist for The Cougar Call at Ada High School. She also participates in Ada High's Band, is in her third...