Graduation Information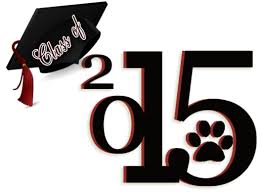 The 2015 school year is reaching its end with only 7 weeks left of the last nine weeks. The final weeks of school can be quite hectic, especially for seniors. Deadlines are quickly approaching for college and financial applications and there is limited time to complete the many high school requirements.
The requirements needed to receive a diploma and walk with your class include: 30 community service hours, 25 high school credits, passed 4 out of 7 End of Instruction tests (EOI's), and have fewer than 9 absences. It is important to speak with a counselor if you have any questions regarding graduation or applying for college.
Also, some important reminders, as of March 27th, there are 24 grace days left. One day of grace makes up for one absence in a single class, so it is crucial that any student that needs to attend grace does so. Cap and gown orders will arrive on Wednesday,  April 8th. h
On May 18th There will be an awards ceremony held at the Ada Cougar Activity Center  (A.C.A.C.) at  6 PM to honor senior students.  Ada High School's graduation will be held on May 19th in the A.C.A.C. at 7 PM. Everyone is welcome, however, it is a good idea to arrive at the A.C.A.C. early so you are guaranteed a seat.
View Comments (1)