Announcements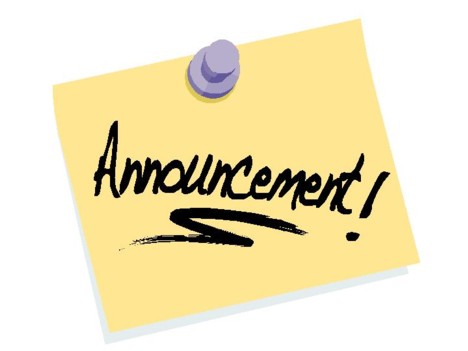 National Honor Society meets the first Friday of every month.
Science Club meets every other Thursday in Mrs. Gamble's room.
HealthCorps Club meets every Thursday in the library, bring your own healthy lunch.
BPA meets monthly on the first Monday of the month during lunch.
FCA meets at lunch on Mondays in the choir room.
Spanish Club meets every other Thursday in Mrs. Creed's room.
Special Friday starts this week.
If you would like more information about the Europe trip to London, Dubin, and Wales see Mrs. Weston or Mrs. Lawson.
Dagorhir event Saturday, Febuary 14th, At Hafer back in Edmond.
Literacy at lunch meets on Monday at lunch in the library.  Bring $2 if you want pizza.
Leave a Comment