Hanging Of the Greens
Hanging of the Greens is an annual tradition that allows students to decorate the tree and to recognize our service to the communities by adopting angels in need.
Adopting a family in need is simply just getting a family and providing clothes, shoes, Christmas gifts, etc. Ada High School has adopted five families this year.  Every participating group is assigned an item and an angel. Each organization was provided with a name, age, size of clothes and shoes they wore and an item to get them.  With that information the group of people will buy or give what is needed.
As Mrs. Freeman said, "We appreciate the students at Ada High who used their time and money to help others in need in our community". Everyone in the program did a great job and it went as she had planned.
This year, in The Hanging Of The Greens, many people participated and their organizations were recognized.
Those people and organizations are,
Sarah Morgan and Hunter Frazier representing the Academic Team
Jackson Davis representing Art Club
Todd Penick representing Advanced Leadership
Olivia Wells and Karla Silva representing Girls Basketball
Gabe Simmons and Dalton Wolf representing Boys Basketball
Dion Seals representing Choir
Ashley Worth representing Cougar Call
Halen Ogles and Elizabeth Redman representing CNN
Destini Hammock representing Cheerleaders
JoJo Rogers representing Couganns
JoJo Rogers and Austin Pettigrew representing DECA
Landon Coberly representing Football
Marwin Dickerson and Giovanni Guittierez representing FCA
Jericho Carpitcher representing Japanese Interact
Anali Thompsen representing Leadership
Mackenzi Skull representing Literacy At Lunch
Jessica Honeycutt and Mary Jackson representing Math Club
Mckenzie Rockey representing Mock Trail
Austin Pettigrew representing National Honer Society
Grace Pottebaum representing Nutrition Club
Jenna Demastus representing Philosophy Club
Tanner Stone representing Science Club
Elizabeth Redman and Morgan Galbreath representing Softball
Morgan Galbreath representing Spanish Club
Todd Penick representing Boys Soccer
Taylor Wood representing Girls Soccer
Evan Pool and Jason Draper representing Student Council
Taylor Wood representing Native American Club
Marley McClure and Natalie Jack representing Performing Arts
Austin Gipson representing L.I.F.E Class
Taylor Wood, Mikayla Whelchel, Kendal Johnson, and Karson Sheffield representing Tennis
Halen Ogles and Spencer Childers representing Young Republicans
Nestor Powell representing Wrestling
Tim Simpson representing Boys Golf
Rhylee Hagar representing Girls Golf
The Hanging of the Greens is always a special time of year to recognize the people in our school community.
View Comments (1)
About the Contributor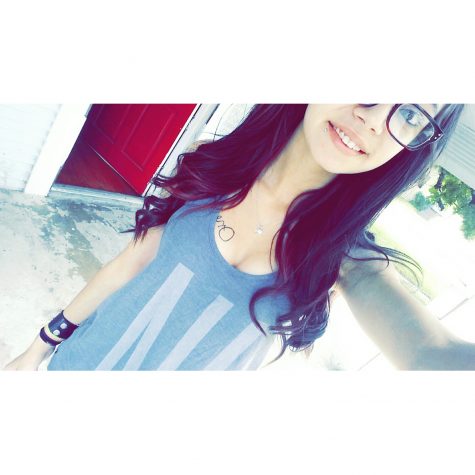 Tiyanna Melendez, Senior Editor
Tiyanna Melendez is a Senior Editor and reporter for The Cougar Call. In 2016 she achieved her goal of winning a first place award in state competitions....