Halloween Recipes
What's better than trick-or-treating during the Halloween season? Whipping up some Halloween-themed frightening foods! Keep reading for the world wide (spider) web's best Halloween recipes.
---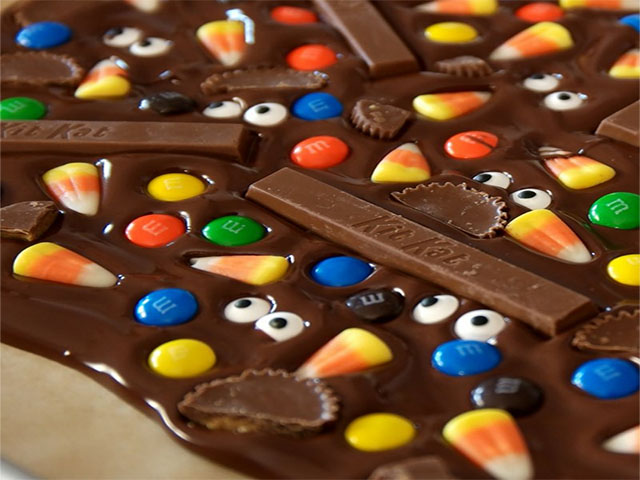 Recipe from Tip Buzz
Total Time:
1
hour
15
minutes
Ingredients
3 cups chocolate chips
2 Kit Kat bars
2 ounces mini peanut butter cups
1/4 cups M&Ms
1/4 cup candy corn
1 tablespoon candy eyeballs
 Instructions
Line a baking sheet with parchment paper or a non-stick baking mat.

Add chocolate chips to a bowl and microwave in 30 second intervals until smooth.

Using a spatula, spread the chocolate on the baking sheet using a spatula to about 1/4 inch thick.

Press the candy onto the melted chocolate. Chill for at least 30 minutes to harden.

Remove bark to a cutting board and cut into pieces with a sharp knife. Serve and enjoy!
---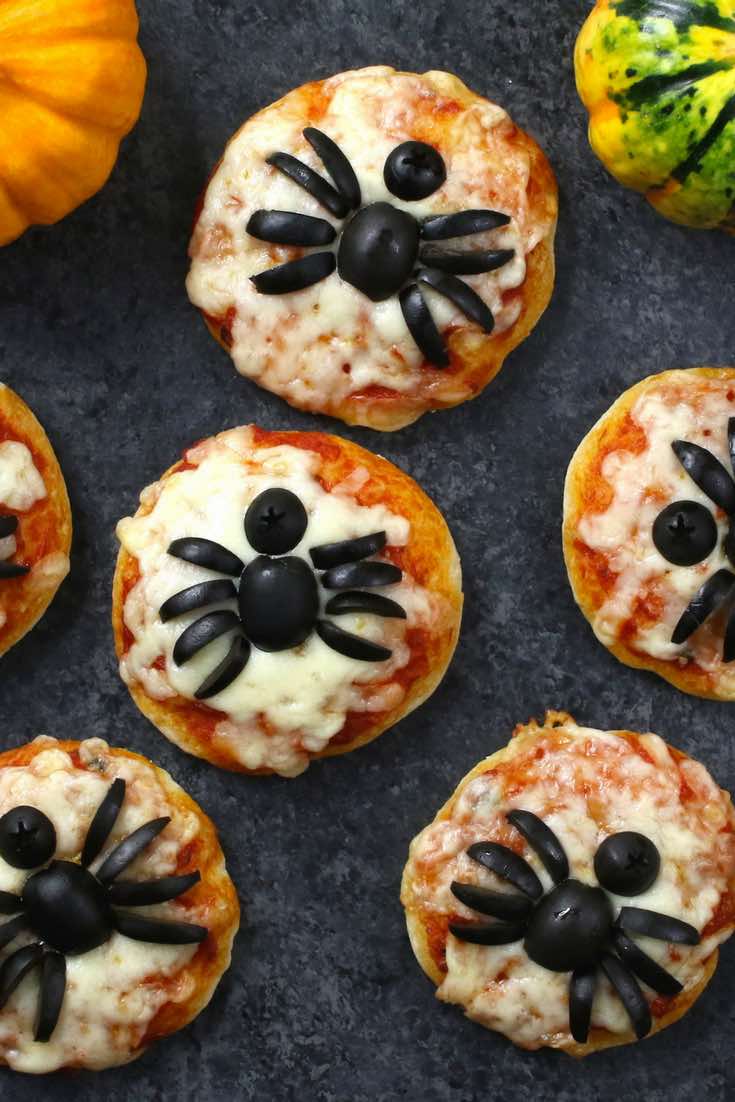 Recipe Tip Buzz.
 Ingredients
1

 

package

 

refrigerated pizza dough

1

 

cup

 

marinara sauce

1 1/2

 

cups

 

shredded mozzarella cheese

1/2

 

cup

 

black olives
 Instructions
Preheat oven to 400°F. Line a baking sheet with parchment or a nonstick baking mat and set aside.

Open the pizza dough and spread out a work surface.

Use a 4-5" circular cookie cutter or mug to cut out 6-8 circles of dough, place on prepare baking sheet.
Brush each circle with marinara sauce and sprinkle cheese on top.
Slice 6-8 olive lengthwise into halves to make the spider bodies.
On another 3-4 olives slice off the tips for the heads.
Slice several more olives into slivers for the legs.
Arrange the spiders on top of the pizzas.
Bake for 8-10 minutes until cheese in bubbly. Serve and enjoy!
---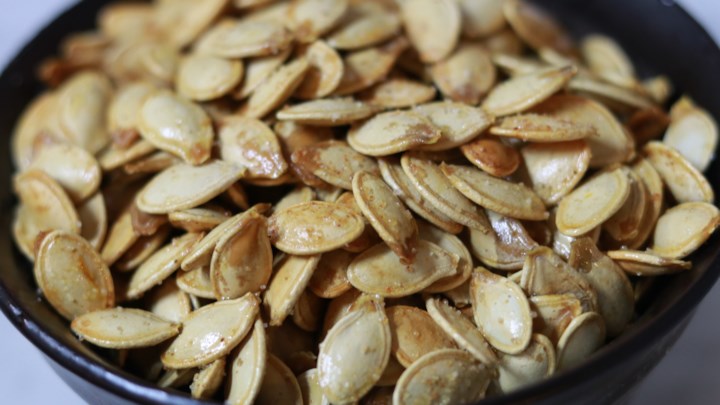 Recipe from All Recipes
Total Time Over hour
Ingredients
11/2 cups raw whole pumpkin seeds
2 teaspoons butter, melted
1 pinch salt
Instructions
Preheat oven to 300 degrees F
Toss seeds in a bowl with the melted butter and salt. Spread the seeds in a single layer on a baking sheet and bake for about 45 minutes or until golden brown; stir occasionally.
---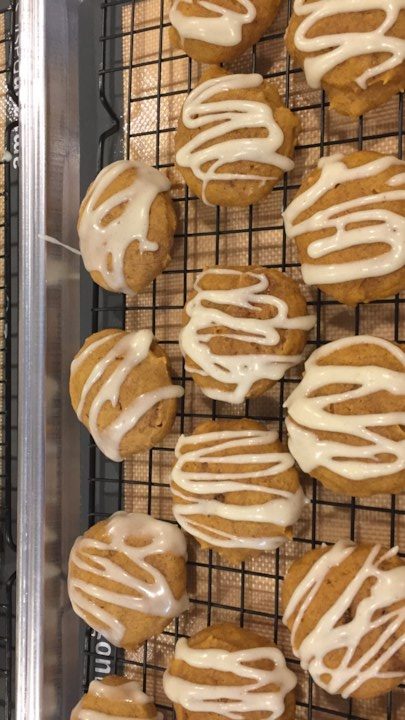 Recipe from All Recipes
Total Time 1 Hour 20 Minutes
Ingredients
2 1/2 cups all-purpose flour
1 teaspoon baking powder
1 teaspoon baking soda
2 teaspoons ground cinnamon
1/2 teaspoon ground nutmeg
1/2 teaspoon ground cloves
1/2 teaspoon salt
1/2 cup butter, softened
1 1/2 cups white sugar
1 cup canned pumpkin puree
1 egg
1 teaspoon vanilla extract
2 cups confectioners' surgar
3 tablespoons milk
1 tablespoon melted butter
1 teaspoon vanilla extract
Instructions
Preheat oven to 350 degrees F (175 degrees C). Combine flour, baking powder, baking soda, cinnamon, nutmeg, ground cloves, and salt; set aside.

In a medium bowl, cream together the 1/2 cup of butter and white sugar. Add pumpkin, egg, and 1 teaspoon vanilla to butter mixture, and beat until creamy. Mix in dry ingredients. Drop on cookie sheet by tablespoonfuls; flatten slightly.

Bake for 15 to 20 minutes in the preheated oven. Cool cookies, then drizzle glaze with fork.

To Make Glaze: Combine confectioners' sugar, milk, 1 tablespoon melted butter, and 1 teaspoon vanilla. Add milk as needed, to achieve drizzling consistency.
---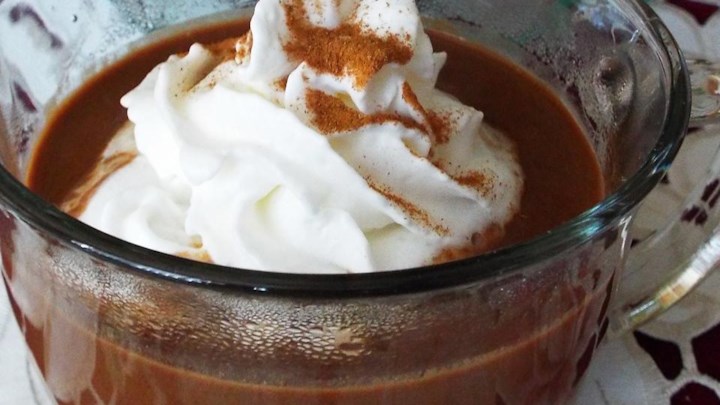 This recipe is from and made by House of Aqua
Total Time 15 Minutes
Ingredients
1/2 cup milk

1/3 cup heavy whipping cream

1/4 cup milk chocolate chips

1 teaspoon cocoa powder

1 1/2 teaspoons pumpkin puree

1 1/2 teaspoon pumpkin pie spice

1/4 cup whipped cream

1 pinch ground cinnamon (optional)

1 pinch ground nutmeg (optional)
Instructions
Whisk milk, cream, chocolate chips, and cocoa powder together in a saucepan over medium heat until chocolate chips are melted and hot chocolate is smooth, 3 to 5 minutes.

Stir in pumpkin puree and pumpkin pie spice until fully incorporated.

Pour hot chocolate into 2 mugs.

Top with whipped cream; sprinkle cinnamon and nutmeg over whipped cream.
---
Comment below with your favorite Halloween recipe!
Leave a Comment