New IPhone amazes with innovative design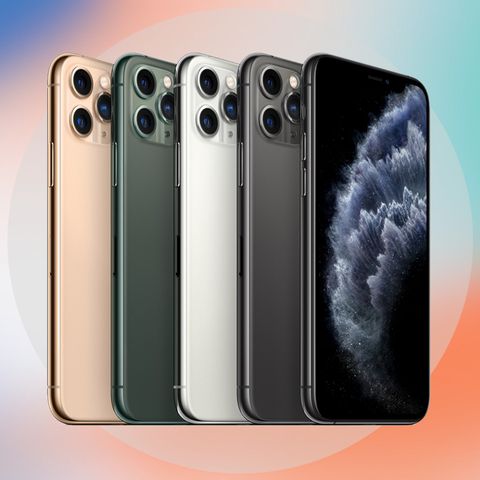 It's everybody's favorite time of the year again. Millions of people scramble to dazzle their families with extreme lights and bleeding-edge tech, their pockets left empty within the week. 
Of course, though, I'm sure you know I'm talking about the new iPhone. 
On September 10, Apple held its annual release of its new iPhone, showcasing its upgrades in its exterior and interior, along with delivering new products the public will be in awe for. 
Apple has come out with three new Iphone's, two of which consist of three cameras, the traditional two camera lenses are only found on the standard iPhone 11. The iPhone 11 Pro and iPhone 11 Pro Max are the two that have been given an upgrade. 
The three-camera upgrades found on the iPhones are completely unique to what Apple users are used to, and due to the many new features, it may attract new users to the Apple line. For photographers, it is a dream come true as the three camera lenses offer complexity to the width and range an iPhone user can take pictures with, whilst still remaining simple enough for those of us who aren't as talented with the camera.
There are different modes to the lenses; one will offer a wide view of what the user wants to capture, another will be ultra-wide, giving users the enhanced ability to take scenic pictures with ease, and the last will be the telephoto which will focus on capturing light on a better aspect than last years iPhone X. Overall, Apple has made it appear that the switch between the lenses users wan to use will be as simple as pressing the type of zoom you want to choose on their offerings of 1x or 2x.  Kaitlin Drance, Senior director of product management, has described this upgrade as the perfect lenses to capture those landscape shots on your next vacation spot and will also put an end to taking those pictures that force you to crack your neck from looking up. The wide and telephoto camera will have "optical image stabilization" that will offer those blurry pictures from shaky hands to be eradicated as well as providing a more clear and polished video quality.
For an even more in-depth look into what exactly goes into the making of the camera, Apple has released a video explaining just that.
Night mode is a new feature added that will utilize light in the picture to a more powerful degree, preventing the need for a drastically luminous background to take a picture in a darker environment. This will not be available to use with the ultra-wide camera as it will also not have optical stabilization.
Despite the high rave of this innovation, there are some who can not bear looking at the design of the three cameras look any longer than they have to. Trypophobia is when people suffer from the fear of clusters of holes and the triple cameras have triggered this odd fear. This phobia was studied by Geoff Cole from the University of Essex, being a vision scientist this had intrigued him and had come to the conclusion that this fear can range from minimal effects of queasiness and disgust to immediate vomiting upon seeing the cluster of small holes. One participant had even reported being unable to go to work for several days. Cole further notes that it is likely that everyone has it, but that "it's just a matter of degree". 
Apart from this new feature that has a negative effect on some people, there are interior upgrades made to the new iPhones that won't make you sick to the stomach. 
An ultra wide-band chip called the U1 has been installed and it will focus on spatial awareness, leading to your iPhone finding another iPhone at a faster speed. This feature will allow iPhone owners to be able to point at another device to airdrop their pictures and videos. Those with the Pro and Pro Max phones will find an 18-watt USB-C charger in their box along with a USB-C to lightning cable.
Apple has also made available new colors other than the standard black and white for Iphones, choosing from green or purple. 
The new and drastically improved iPhones are not the only thing users are excited about. Apple has released its line of credit cards, a sleek white card entailed with just the person's name and the usual chip at the end. If that's not enough to get users excited for other exclusive products, the company has also joined in on the stir of streaming services; Apple TV +. It will house originals featuring favorite actors, ranging from Oprah Winfrey, Chris Evans, Jennifer Aniston to Steve Carrel, and many more with remarkable and award-winning directors like M. Night Shyamalan leading a thriller series.
For a quick overview of the Apple event and other noteworthy spotlights. You're welcome. 
About the Contributor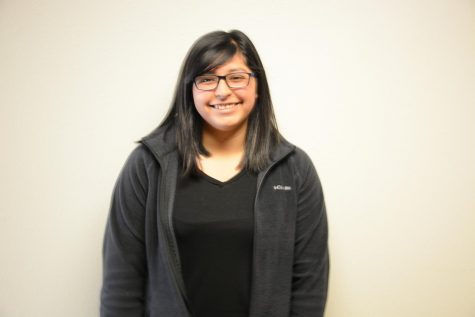 Karla Charqueno, Reporter
Karla Charqueno is a senior at Ada High School and is a recurring staff writer for the newspaper. Charqueno was excited and eager to join journalism her...