HowToLife Movement comes to Ada
HowToLife recently held a worship rally in the Ada Cougar Activity Center. All youth groups within Pontotoc County were invited, and more than 300 local youths were in attendance.
The HowToLife movement is a student led movement dedicated to bringing high school students together to host their own outreach and help themselves and others grow spiritually.
Local HowToLife president Ryan McCortney organized Ada's inaugural rally.
"I brought this movement to Ada because I wanted my friends come to know Jesus, and this was a relatively effective way to do it," said McCortney.
The event included student-led worship and praise music. Junior Enoch Porter played guitar during the event.
"With the songs we had to learn, I spent a lot of time listening to them [and] the lyrics," said Porter. "The event was a very good spiritual experience."
A number of Ada High students shared testimonies about their hardships and how going to church or finding Jesus helped them through. Students sharing their stories included Esaie Beam, Jose Feezel, Natalie Mann, and Alec Benes.
Sophomore Adrie Marr was in the audience at the rally and found herself able to connect with the student testimonies and getting to know students on a more in-depth level.
"Wednesday night church is great, but it's with the same people and you hear a passage from the same minister," said Marr. "And that's awesome hearing from an adult, but being invited to spend eternity with Jesus from a student at your own school felt more personal, and it came from a different perspective."
About the Writer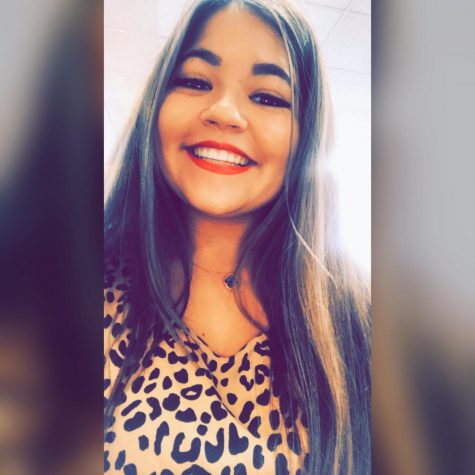 Monica Guajardo, Staff Writer
Monica Guajardo is a 17-year-old senior at Ada High School and is in her second year of being a part of the Cougar Call. She wants to be a Nurse Practitioner...