Harriet Tubman on the 20 dollar bill… sooner or later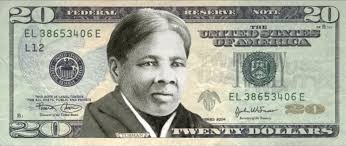 Harriet Tubman's inclusion on the $20 bill has been delayed and it's simply unacceptable.
In 2016 it was announced by former Treasury Secretary Jack Lew that Harriet Tubman would be on the $20 dollar bill in 2020.
"The decision to put Harriet Tubman on the new $20 was driven by thousands of responses we received from Americans young and old," Lew said.
The anticipating wait to see it also was gonna fall on the 100th anniversary for the 19th amendment, this amendment being the one to give women the right to vote. Trump also suggested months before he was elected to have Harriet Tubman on the $2 dollar bill rather than the $20 bill. Harriet Tubman's inclusion on the $20 bill was supposed to be unveiled in 2020 and be distributed in 2021, but as the name of the article suggest the unveiling of it is being delayed to 2028.
"The primary reason we have looked at redesigning the currency is for counterfeiting issues," Mnuchin said in response to questions by Rep. Ayanna Pressley during a hearing before the House Financial Services Committee.
They're making measly excuses for delaying putting her on the $20 bill for obvious reasons, they don't want to see a women on the $20 dollar bill obviously. The needless foot-dragging process that's been going to putting her on the bill is such a disappointment.  They had already discussed plans to have her be put on other bills beforehand but now they've went the extra mile and decided to basically delay it as much as possible until the demand isn't as growing as it was before hand. Harriet Tubman's impact and effect on the era we live is in exponential and the way we've been treating her legacy as of lately is awful. The currency we use is supposed to display our country's store and i feel its about time we give our appreciation and gratitude for Harriet Tubman. Though they're delaying it for an obviously flawed reason I can still at least see they care enough to announce they're doing it and not trying to cover it up and act as if it never happened like things they have done in the past. Though my whole opinion over the delay is obviously not positive I still appreciate the thousands of people pushing putting Harriet Tubman on the bill and the movement. I hope the unveiling of this important piece of modern history is treated with the care it deserves.
Leave a Comment
About the Contributor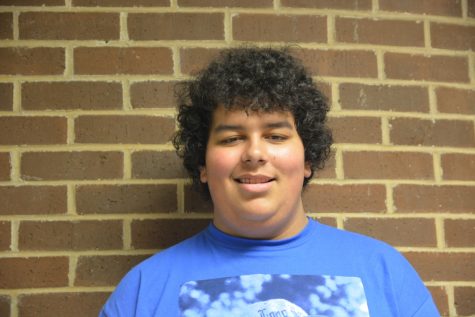 Devin Ryan, Staff Writer
Devin Ryan is a senior at Ada High School. This is his second year as a staff member of The Cougar Call. Ryan is a big fan of pop culture, so expect a...