Student of The Month: Paige Rhoads
December's student of the month is Paige Rhoads. She was nominated by Coach Weber for, "always coming to class with a good attitude and [being] willing to help others. She is the type of girl that interacts with all her classmates. She truly cares about her academic future."
Paige believes that, "being nice, doing work, being friendly, being patient, and listening" are the main qualities of being a good student.
Paige offers five suggestions for being a good student:
1. Turning work in on time,
2. Try not to miss a lot of school,
3. Setting goals and try to achieve them,
4. Taking good notes,
5. Being friendly.
Paige's favorite things are bonfires, music, friends, family, and drawing.
Her favorite quotes are, "A student with a 2.0 grade point average can know more than a student with a 4.0. Your GPA does not test intelligence. It determines obedience," and "Everybody thinks to be "smart" you have to have a high GPA. That is not always true."
She said, " My birthday is on Valentines day. I have an older sister named Chanel and a younger sister named Cassie. My favorite thing to do in my free time is draw. I come from the small towns of Bryars and Stratford. I'm a country girl, and I will not put up with stuff. I'd do anything for my true friends."
Even though, "It's kind of shocking," and she, really wasn't expecting it," she is proud to be December's student of the month.
Leave a Comment
About the Contributor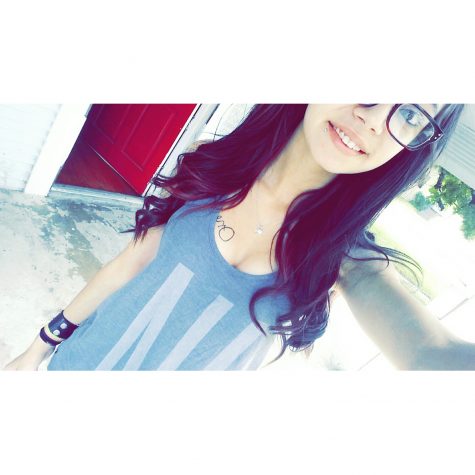 Tiyanna Melendez, Senior Editor
Tiyanna Melendez is a Senior Editor and reporter for The Cougar Call. In 2016 she achieved her goal of winning a first place award in state competitions....