Ada Finally Finds a Way to State
KTEN Sports
The Ada High football team has finally made it to a state championship, and it only took 17 years. The Cougars pulled out a suspenseful win against Bethany last Saturday. The final score of 26-22 indicated a Cougar win. Both teams had previously met up in week four which led to an Ada Cougar upset.
It has been 21 years since Ada secured a state championship. The historic program has a total of 19 state champions and holds the current Oklahoma record for most football state championships. They are now looking to take number 20 in 2017.
Christian Maloy, now a senior, has been chasing the coveted gold ball for his last three seasons.
"Its overwhelming, its amazing that we actually made it here after so long," Maloy said.
The Cougars deep playoff run started with Elgin, then Oologah and lastly Bethany. This season is the first under the new head coach, Chris Berus who was actually on the Cougar coaching staff the last time the team made it to the championship game.
Assistant coach Robbie Powell earned a state championship when he was a Cougar player and hopes to bring home another gold ball as a coach.
"As special as it was to be a player on a championship team, I feel that it is better being a coach on a team playing for a championship," Powell said. "As an adult you have a greater appreciation for how difficult it is to get to this game. You are proud as a parent to see your child succeed at things.  As coaches we feel like we have 70 kids, other than our own, that we have grown to love over the years and it is unbelievably rewarding to see our kids be successful. Myself and the other coaches love every one of these kids on this team and are very proud of what they have done and will continue to do."
The upcoming game has stirred the emotions of community members and players alike.
Senior defensive back Garrett Christian is pleased to be playing for a championship his final season as a Cougar.
Christian said, "It's the perfect ending to a great journey."
This Friday the Cougars will face Heritage Hall Chargers for a gold ball. Comment below with your state game predictions!
Leave a Comment
About the Contributor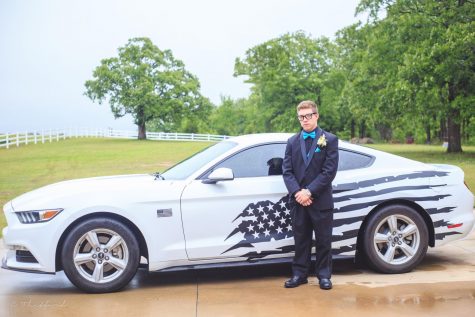 Garrett Rhynes, Staff Writer
Garrett Rhynes is a senior and partaking in his first year of staff writing for the AHS CougarCall.

"I am excited about going out in the community or...