Undefeated Blanchard falls to Ada
On Friday the Ada Cougars faced the number one team in their district, the Blanchard Lions, whose undefeated varsity team was predicted to beat the 6-2 Cougars. However, a game filled with shocking plays and shocking calls could only end with shocking results, as Ada brought down the undefeated Lions with a score of 10-3 and claimed the title of district champions.
The Lions secured a three point lead early in the first, but Ada eventually tied it up in the fourth with a few minutes left on the clock. Shortly after the 34-yard field goal by Jackson Mcfarlane, he also ran for a 31-yard touchdown. Ada's defense was the main factor for the late win on Friday night, holding the Lions to a total of 207 yards.
Ada defensive coordinator Mart Leming was pleased with his team's performance in Friday's matchup.
"They were mentally prepared to play, which helped with how they performed during the game. I felt like they stayed positive throughout difficult situations during the night and excited about the challenge," said Lemming. "They prepared and played with mental and physical toughness. I'm proud of the kids' energy and effort they played with. It was a huge win for us and definitely a great defensive performance for us."
The Cougars offense had a tough time scoring, not only because of the Lion defense, but also because of tough calls made by the officials at key moments of the game. Multiple touchdowns were called back, resulting in turnovers on the ball.
"They were a solid team, but we prepared well. Even with the rough officiating, we pushed through and found a way to win," said senior wide receiver Lincoln Gibson.
This win sets Ada up for not only a possible district championship title, but also the first seed in playoffs, a prospect which has McFarlane enjoying the win, but already focusing on the next step for his Cougar team.
McFarlane said, "It feels good, but we're just getting started."
Leave a Comment
About the Contributor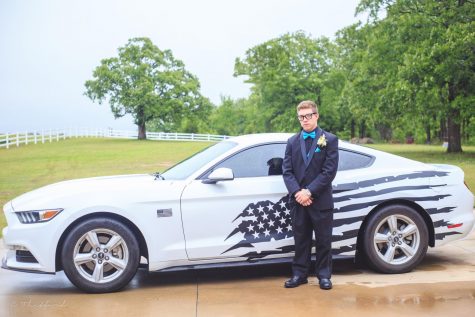 Garrett Rhynes, Staff Writer
Garrett Rhynes is a senior and partaking in his first year of staff writing for the AHS CougarCall.

"I am excited about going out in the community or...