Top 10 Best Halloween Movies
With Halloween right around the corner many people are looking to get in the Halloween spirit. Here's the top ten best movies to get you in a spooky mood!
1.
Hocus Pocus- Max Denison and his little sister Dani have just moved to Salem. On Halloween the two siblings learn about Salem's infamous coven of witches The Sanderson Sisters. Max, Dani, and their new friend Allison decide to go and explore the Sanderson's House. Since Max is a non believer of magic, he decides to joke around and light the infamous Black Flame candle but in the process ends up accidentally resurrecting the witches. Now the gang must go on an adventure to stop the witches from becoming immortal before Halloween night is over.
2.
Coraline- After moving into a new house Coraline Jones discovers a doorway to a magical world. This world is just like her own but much better. However this world has a hidden darkness that is quickly revealed once Coraline's "Other Mother" tries to get her to stay their forever. Now Coraline must escape the other world and defeat the "Other Mother".
3.
Harry Potter- Harry Potter is a mistreated 11 year old orphan. On his 11th birthday he discovers he has magical powers and defeated the dark wizard Lord Voldemort as a baby and is the savior of the wizarding world. He travels into the wizarding world to go to Hogwarts, a magical school, where he will learn to harness his magical abilities.  However  throughout his year at Hogwarts he learns that there may be dark forces at play and Harry might be the only one able to stop them.
4.
Nightmare Before Christmas- The king of Halloweentown, Jack Skellington stumbles upon Christmastown. After enjoying the Christmas festivities Jack decides he would much rather be the king of Christmas than the king of Halloween. So he creates a plan to kidnap Santa Claus and become the reigning king of Christmastown.
5.
Corpse Bride- When Victor is set up in an arranged marriage by his family, he becomes extremely nervous about the ceremony and goes for a walk in the woods. While he is walking he gets dragged underground by a mysterious hand that takes him to the land of the dead. He was taken from the land of the living by Emily, a women who was killed on her wedding day. After much miscommunication Emily starts to believes that her and Victor are engaged. Now Victor must stop his fake wedding and return back to the land of the living before his fiancé Victoria gets married to someone else.
6.
Halloweentown- 13 year old Marnie and her younger siblings are shocked to discover that they comes from a family of witches. They follow their Grandmother to Halloweentown; a place where witches can lead a normal life. However they soon discover that their new town is in great danger and they must learn to harness their magical powers and fight together to banish the evilness that is threating their town.
7.
Beetlejuice- After a new family the Deetzes move into the home of a dead couple, the couples spirits attempt to scare the family away. After having no luck they decide to hire a malicious spirit named Beetlejuice to do the job for them. However Beetlejuice's "help" quickly becomes dangerous to the Deetzes and the couple.
8.
Scooby Doo: The Movie- The Scooby gang reunites to solve one final mystery and get to the bottom of a series of paranormal incidents at the New hit theme park Spooky Island.
9.
Twitches- Twin witches from a magical dimension are sent into the real world by their parents to escape an evil darkness that is engulfing their dimension. In the real world the babies are adopted by different families, but on the twins 21st birthday they finally meet one another and discover that they both have magical powers. Using both of their powers the learn about their original home and decide that they must go back to the magical dimension of Coventry and save their mother and their kingdom from the darkness.
10.
Monster House- Three kids discover that their neighbors house is really a living, hungry monster. The trio must destroy the house before Halloween to stop it from hurting innocent trick or treaters.
Leave a Comment
About the Contributor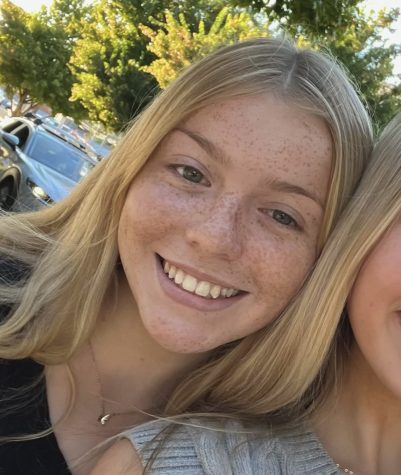 Marlee Rowe, Staff Writer
Marlee Rowe is a junior at Ada High School and is in her first year of journalism and writing for The Cougar Call. She is also involved in preforming arts,...