How to write a research paper
One thing that I love to do is write. I'm not much of a creative writer, so essays are where I thrive. I know that a lot of people dread the words "research paper," and I am writing to make all of your lives easier in the ways of writing.
Research papers are only as hard as you make them out to be. If you stress out and shut down, look at it from a different point of view; just take a step back and see how difficult the research paper is actually going to be.
In this article, I will give a three-step process to an A+ paper.
Step 1: The Topic
The first thing you need to do when starting a research paper is to focus on the topic. Make sure that you completely understand what the paper is supposed to be about because if you don't understand what the topic is, how will you ever write it?
I recently wrote a research paper over my career path for my English class. The topic of career paths is a little vague, but all I had to do was pick a career and go from there. See? It's easy.
Step 2: The Research
The next thing that you need to do is get organized. Make a list of everything that you could possibly need to look up for your paper. Once you have your list start the Googling process. Start your research from the top of your list and go one-by-one all the down.
After you have all the information you need for the first point on your list, immediately write down the website/where-ever-you-got-your-information-from and do this for all of the points on your list. This is for your works cited page and so that you won't be scrambling at the end to find everything to complete your works cited page.
After completing ALL of your research, start to piece your paper together, and please for the love of all things holy, DO NOT PLAGIARIZE!
Loading ...
Step 3: Edit, Edit, Edit
Once you have completed writing your paper make sure that you finish your works cited page using MLA format (or whichever format you are told to use). For more information on your works cited page, click here.
After your works cited page is done you should look over your paper to make sure that you haven't left anything out or put too much information in. Also, make sure that you have used in-text citations correctly. Next, you should carefully edit punctuation, grammar, and spelling.
After you have edited your paper, have someone else look over it for you. Reading your paper multiple times helps your brain to hide the mistakes because you know what they are meant to be, so having someone else look over it can lead to more mistakes that the teacher grading your paper could catch and take points off for them, and then you're done!
As I said at the beginning of this article, research papers are only as hard as you make them. I know it all looks overwhelming and too much to handle, but just take it slow and get organized. If you use a process like this one, you will be able to write a research paper (mostly) stress-free.
Leave a Comment
About the Contributor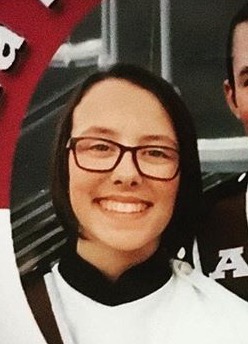 Maddie Manning, Editor
Maddie Manning is a 17-year-old senior at Ada High and a second year member of The Cougar Call staff, working as the editor. She intends to cover anything...