Small Town Justice: A Murder, Mob And Hanging
A Murder
Ada is a small town in southeast Oklahoma and has a population of just over 17,000 residents. I have lived here most of my life, but Ada being the small town it is, there seems to not be so much history behind it. So once I came across this story of the infamous four-men-lynching in the early 1900's, naturally I was intrigued. This story has become an important part of Ada's history — for me, anyway. The events have even inspired music.
It all started when two friends, Jesse West and Gus Bobbitt, got into a dispute; however, they still remained friends. After a while, the dispute had grown into West blaming Bobbitt for stealing his cattle, and this resulted in the two friends parting ways. West and his other friend Joe Allen moved to Hemphill County, Texas, and Bobbitt remained in Ada.
According to Eric Swanson, "they [West and Allen] allegedly hired a notorious gunman, Deacon Jim Miller, to kill Bobbitt." Then one day, February 27, 1909 to be exact, Bobbitt and one of his neighbors went to Ada for cotton seed. As they were riding past Bobbitt's house a bullet knocked Bobbitt off his wagon, hitting him in his left side. Bobbitt lived for only about an hour after he was shot.
"Before he had died, Bobbitt told his wife how to dispose of his property and asked her to offer a $1,000 reward for the man who shot him."
Afterwards, Miller was found in Ardmore, arrested near Fort Worth, Texas,and taken to Ada. Also fund was that West and Allen — who were found and tricked out of leaving Texas — used a man named B.B. Burrell to pay Miller the $2,000 that was owed him. Burrell was also taken to Ada after being arrested in Texas.
All four of the men, Allen, West, Miller, and Burrell, were locked up in the Ada jail by this time.
A Mob Lynching
About a week after all four men were locked in jail, a mob formed. This mob believed that just being locked up was not enough punishment, so they took justice into their own hands. The number of people in the mob is unknown, however it is believed that the number ranged anywhere from 15 to 200 people.
The mob turned off all the lights and telephones in town and went for the jail.
The mob took the four men out of their cells and to an old abandoned barn. They tied the prisoners up and threw ropes around the rafters of the barn. The men were hanged and the mob left, leaving the dead bodies hanging inside the barn.
Ellis Lindsey said, "In Oklahoma… lawlessness remained very much a reality… When citizens believed there was no justice in the courts, they usually turned to vigilantism…" This story represents this statement; Ada took justice in its own hands.
Leave a Comment
About the Contributor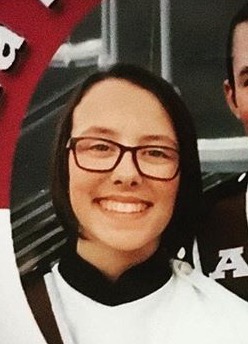 Maddie Manning, Editor
Maddie Manning is a 17-year-old senior at Ada High and a second year member of The Cougar Call staff, working as the editor. She intends to cover anything...