Cougars Playoff Hopeful
The Ada Cougars are currently sitting on the brink of the Oklahoma State 5A Playoffs with a 3-3 district record. After defeating the Tulsa Hale Rangers last Friday 42-6, the Cougars have been set up in a perfect position for a late playoff push.
They face off against the 6-0 (in district) Tulsa Edison Eagles. Even though the Cougars are playing at home, this will be their hardest match up of the season. Senior starting Quarterback and Cornerback Jake Shannon said, "Our defense will win us the game. We are excited to play them."
The stout Cougar defense will be facing off against one of the top offensive teams in the state that averages 37.2 points per game. However, the sporadic Cougar Offense will have to step up their game. They average only 17.8 points per game. Which may set up a problem for the struggles on the offensive side of the ball. Senior starting wide receiver and cornerback Bo Odom said, "This is a really good Edison team that we can beat. We're going to go beat them by over 15 to make the playoffs."
Ada's Defensive Coordinator Coach Lemming said, "Our biggest obstacle will be playing well consistently, against a really talented Tulsa Edison team. They have a lot of firepower offensively, and they're extremely athletic and disruptive on defense."
If Ada wants to keep their playoff hopes and dream alive, they have to beat Tulsa Edison by 15 points or more. If they win by less than 14 or lose the game, their season is over. This will be their toughest game of the season in the most crucial point at the end of the year.
Leave a Comment
About the Writer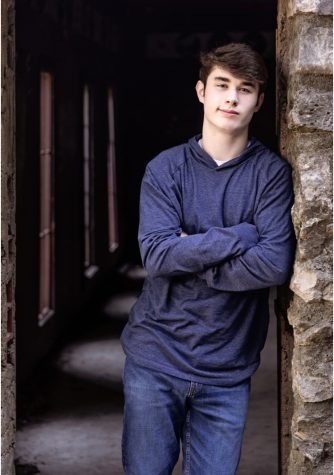 David Lewis, Sports Editor
David Lewis, a senior at Ada High School, is in his third year of journalism. In his first and second year he placed first at state in the Multimedia category,...