Ada Signing Day
On National Signing Day four Ada Cougar athletes signed to go to play football at the collegiate level
Jackson Mcfarlane signed with Oklahoma Babtist University in Shawnee as a quarterback. As a Cougar, McFarlance played both the quarterback and kicker positions as he set his sights on playing college ball.
"This is what I've been working towards and I'm blessed to have a chance to play college football," McFarlane said.
Jakob Smalley signed with East Central University as either a defensive linemen or tight end, a position he has not played before. Smalley decided to stay close to home and attended the D2 school in Ada. He credits his work ethic and the trust his coaches had in him to preform well on the fieldwith getting him to where he wanted to go.
"It was really exciting and one of the best experiences I have ever had. Its exhilarating the opportunities that have been put in front of me because of my hard work and the work of the coaches," Smalley said.
Christian Maloy is headed to The University of Central Oklahoma as a linebacker. Maloy made the verbal commitment to UCO prior to signing day.
Maloy said, "I was very excited on signing day to be able to keep playing football while having a paid for education with all my friends and family supporting me."
Maloy will be joined by teammate Kylen Cooper who also signed with UCO as a defensive back. Cooper looks forward to playing with his teammate at the college level.
"It was a great day. I'm thankful for my friends and family that came, it meant a lot. I'm very blessed to be where I'm at and where I'm going. I'm just so thankful for God and him blessing me to be able to play at the next level and to be able to bring along a good friend with me," Cooper said.
Even after the official signing day, the Cougar college offers continued. Mannie Hammond also signed with OBU as a wide receiver.
Hammond said, "I'm extremely excited to be able to live out my childhood dreams of playing college ball."
About the Contributor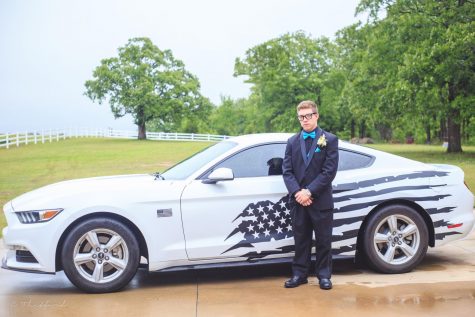 Garrett Rhynes, Staff Writer
Garrett Rhynes is a senior and partaking in his first year of staff writing for the AHS CougarCall.

"I am excited about going out in the community or...