Ada V. Durant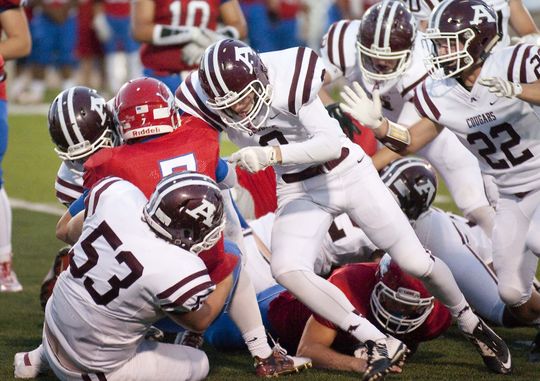 Friday night on Sept. 16 at 7:30, Ada faces off with Durant in a heated rivalry. The Cougars are off to a rough start at 0-2, but plan on making a change to their record with a win this Friday.The Cougars are prepared and ready for this weeks game and are looking forward to putting the Lions in the turf.
They are very confident in there chances against the Lions and are more than ready to show who the the better team is. Wade Standley and Mart Lemming, coaches at Ada High, believes that playing playing two of the top 5A teams would get his team ready whats ahead of them in district play.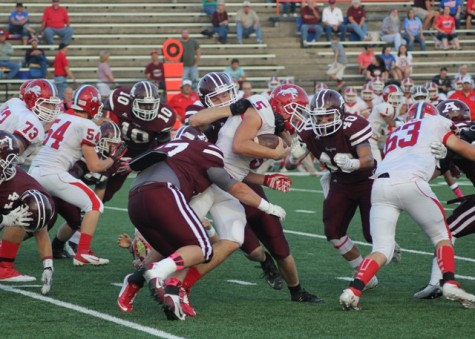 –Jeanie Neal
Ada Cougar, wide receiver, Lincoln Gibson, is as ready as ever to show the power of the Cougar offense.
When asked what his thoughts about how the game was gonna go he said, "A lot of us don't have very much respect for how Durant plays, so we are looking forward to beating them pretty good and going out there and giving it our all"
We spoke with offensive lineman, Brendan Anoatubby, and he is more than ready for this game, "I think these last two weeks even though we got beat, we've gotten a lot better and have learned a lot. I think that we are going to carry that into this weeks game."
We spoke with Lemmings about the game, he said "The Durant Lions are a much improved team from last year and will be a team that we will have to play strong against" Lemmings feels confident about the upcoming rivalry against the Lions.
Leave a Comment
About the Contributors
Jackson Southard, Sports Editor
Jackson is a first year staff reporter for The Cougar Call and a junior at Ada High School. He enjoys playing baseball, hanging out with friends and going...
Nik Newby, Sports Reporter
Nik is a junior staff reporter and sports editor for The Cougar Call. He loves to be outdoors and enjoys driving his truck.
Jacob Nowlin, Sports Editor
Jacob Nowlin is a junior sports editor for The Cougar Call. He is 16 years old and is very outgoing. In his spare time, Nowlin enjoys going to church and...