Ballin' With the Best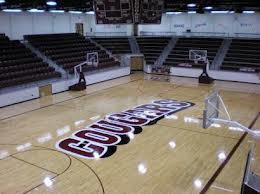 This year's basketball season starts the first week of December. With the season coming up, the girls and boys are practicing hard for their first game on December 4th, at the OBU tournament.
Coach Jennings motivates her girls to do better simply by saying, "We don't only represent our team. We represent our school." Her goals for the season are to "improve every single game and give their selves a chance to make it to the state tournament." She would also like to get as many students in the student section, cheering for the Ada Cougars, and to create a fun environment with a loud home court advantage.
Coach Jennings thinks that the team is "Young and inexperienced, but they're going to play hard and do things right." However, Coach Anderson said, "If everything falls into place, this could be our best season since I've been coach at Ada."
As Coach Anderson said, "Although our win/loss record wasn't as good as the season before, at the end of the season, I felt our strong run in playoffs proved to be my best team since I began coaching."
Seniors on the team are:
Cory Kilby
Coleman Crawford
Tryce Prince
Kobe Bellard
Osahwv Frazier
Jamal Henderson
Dayton Morgan
The Juniors on the team are:
Jermaine Lawson
Hunter Frazier
Avery Logan
The Sophomore on the team is:
Ben Pruitt
The Senior girls on the team are:
Olivia Wells
Rylegh Cooper
The Junior girls on the team are:
Dembri Weeks
Devanee Simmons
Tara Hortan
Natalie Buck
The Sophomores on the team are:
McKenzie Dean
Aneli Thompsen
Madalyn Jessepe
Payton Taylor
Kaitlyn Redman
Cory Kilby, Coach Anderson's best player, said "I believe that we have a chance at making a run for the state championship. I think we will make it to state for sure. Some obstacles may be that we may face are getting upset with one another, but if we can play as a unit then we should do just fine."
View Comments (1)
About the Contributor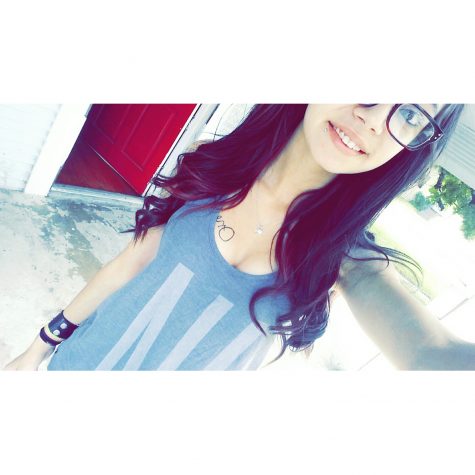 Tiyanna melendez, Senior Editor
Tiyanna Melendez is a Senior Editor and reporter for The Cougar Call. In 2016 she achieved her goal of winning a first place award in state competitions....