Ada High Fears
Everyone is scared of something.  These fears can be as common as snakes or spiders, or they can be as unique as The Wiggles. The students and faculty of Ada High have shared a few of their biggest fears.
Ali Rackey, a Biology teacher, has a fear of spiders because they have too many eyes. " I feel like they're evil on the inside," said Rackley.
Some teachers are afraid of some of simple things. Yearbook adviser, Donnieta Ray, is afraid of missing a deadline for yearbook. "If we miss the yearbook deadline, you don't have a yearbook, and it's more money!" said Ray.
Junior Addie Mann is afraid of caterpillars. Main said, "I don't like small fuzzy calipers! Because there all poisonous!"
English teacher, Alyssa Rhodes, has a fear of losing her "fur babies."  Her biggest fear is that something will happen to one of her beloved dogs.
Have you ever heard of a needle in a haystack? Well, Ali Lawson, AHS counselor, will stay out of the haystack because she's afraid of the needle poking her. "When I give blood I just pass out. I mean, I can't stand it," said Lawson.
Even the principal has fears. AHS principal, Jeff Malloy, said his biggest fear is the school's safety. Although the school is safe Maloy wants to be prepared for every possibility. Maloy said he's also afraid of his secretary going crazy.
Junior, Paul Harris jokingly disclosed that he fears fellow classmate, Gorge Benefeild. "George scares me for reasons I cannot disclose. Sorry I got to go! Gorge is Coming!" said Harris, before dashing off.
Whatever your fear, have a safe and happy Halloween.
Leave a Comment
About the Contributor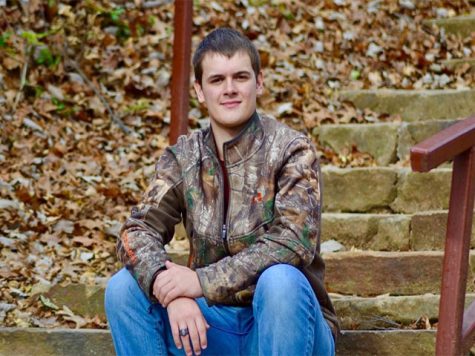 Tyler Mitchell, Writer
Tyler Mitchell is a second year staff member of The Cougar Call. He will be working as a staff reporter and photo Editor.  He is a Senior in Ada High,...