Ada High experiences the solar eclipse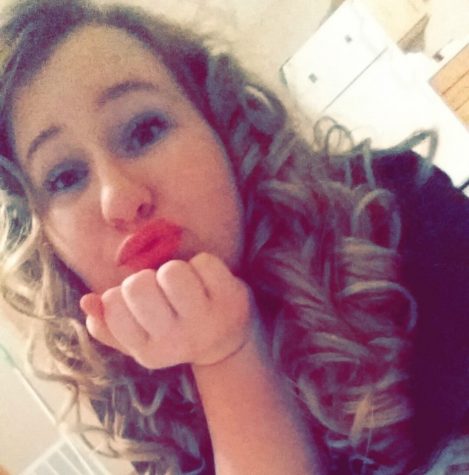 More stories from Heather Manuel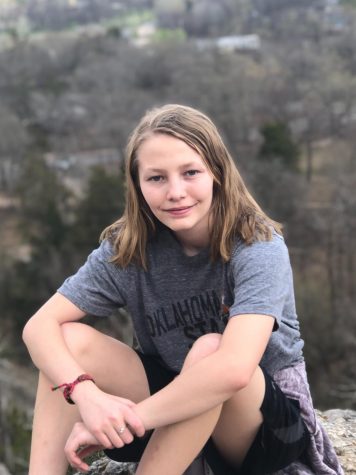 More stories from Cheyene Howell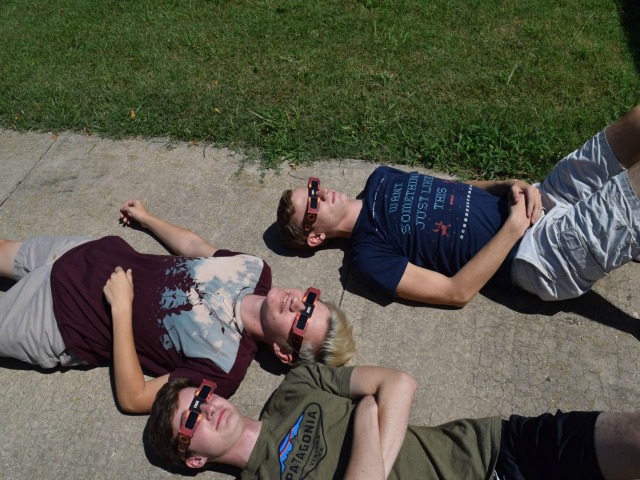 On Monday, Aug. 21 Ada High students were able to view the solar eclipse together as a school. Everyone  was provided NASA-approved solar glasses. Students sat on the lawn, stood by the steps and talked with friends while they watched the eclipse.
A Solar Eclipse is when the moon, which orbits around Earth, moves between the sun and Earth. This causes the moon to cast a shadow. Certain places are affected more than others, and these places are in The Path of Totality. The Path of Totality includes the places that will be most affected. In some places, there was barely any change, but in others there was almost complete darkness. In Oklahoma, the eclipse was predicted to block out approximately 86% of the sun's rays.
About the Writers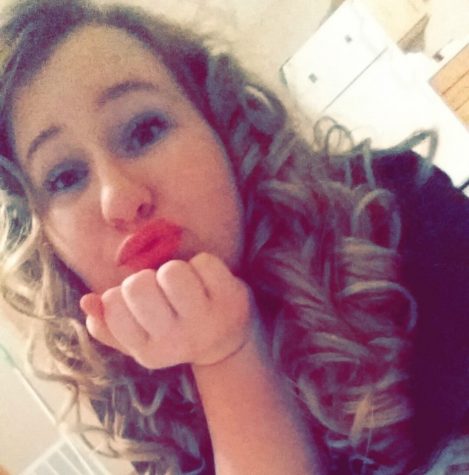 Heather Manuel, Writer/Photographer/Senior Editor
Heather Manuel is a junior at Ada High School. She is a third year writer and photographer for The Cougar Call.

In the 2016 Oklahoma Scholastic Media...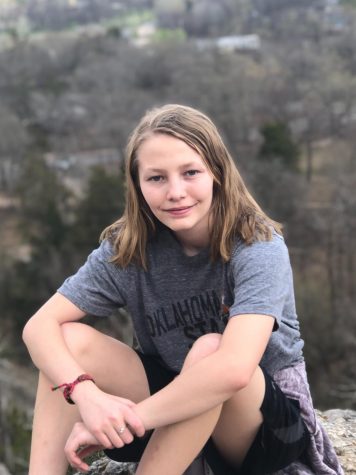 Cheyene Howell, Photo Editor
Cheyene Howell  a senior at Ada High School, is in her third year of journalism. As a photo editor of The Cougar Call, Howell plans to focus primarily...