Christmas comes to town too early
The world celebrates Halloween but then skips straight to Christmas. Everyone completely skips over Thanksgiving. As soon as Halloween ends, stores start putting up Christmas decorations. This year, I noticed that the night before Halloween, Wal-Mart had already taken down all of their Halloween stuff and put up Christmas decorations. Even most TV channels skips straight to Christmas. For example, Hallmark's 25 Days of Christmas starting airing all their Christmas movies early this year.
I personally do not get into the Christmas spirit until after Thanksgiving. Thanksgiving is probably my second favorite Holiday. It honestly makes me appreciate everything I have and everyone in my life. Thanksgiving is a time to be thankful for all your loved ones; a time to cherish family moments that you may not have the opportunity to have again.
Getting ready for Christmas and celebrating it too early are two completely different things to me. Getting ready for Christmas is putting up a few decorations, maybe putting up a tree with your family or even baking Christmas cookies. However, celebrating too early is getting everything ready and then patiently waiting for Christmas to come; putting up all your decorations, putting up the tree, constantly playing Christmas music, and all the irritable stuff that most complain about.
So, is Christmas celebrated too early?
It all depends on who you ask. I get called the 'Grinch' because I do not  get into the Christmas spirit until closer to Christmas.  Christmas is a time to enjoy family and get in the spirit of giving, but you cannot skip Thanksgiving because that is a time to be thankful for everything in your life.
In some cases, I think early Christmas is okay. For example, families that have a hard time affording Christmas can get really good deals at stores. The Angel Tree is a very good Christmas program that starts early so families that do not get a Christmas can have a chance at one.
Overall, there are pros and cons to an early Christmas, but, personally, am not a big fan of early Christmas.
In this decade, everyone is worried about the presents they're going to get. Not many people stop and realize Christmas is not only about gifts. To me, Christmas is so much more than that. Christmas is a time to admire the great memories you will make, the endless laughter with loved ones, celebrating Jesus' birthday, being thankful that a time like this actually exists and so much more. I'm a 'stick in the mud' because not a lot of people see Christmas the way I do; they see an opportunity to get new stuff, not spend time with the people who mean the most to you.
Leave a Comment
About the Contributor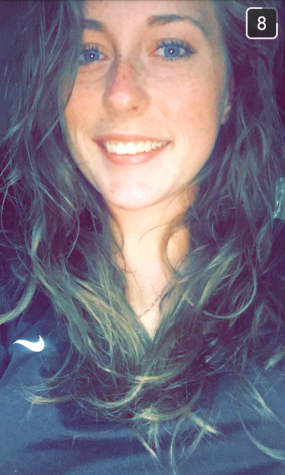 Kenzie Tabor, Reporter
Kenzie Tabor is a first year reporter for The Cougar Call. She is a Senior at Ada High School. Tabor came to Ada at the beginning of her Junior year and is...