Native American Regalia: Culture vs. Code
Latta High School's Native American population have found themselves in the midst of controversy in recent weeks. Chickasaw student Tvli Birdshead wanted to honor his Native American culture and heritage by decorating his graduation cap and gown with feathers, beads and the Chickasaw Honor Society cord. Latta Schools are not allowing it, citing a violation of dress code.
KFOR
Latta has not made an official statement over the matter yet, but they will hold a public hearing at 5:30 pm on Wednesday, April 17.
As Latta and Ada City Schools are in such close proximity to each other, we felt it relevant to examine our own school's policy on this issue.
Charity Eakens serves as Ada High School's Indian Education Coordinator. Eakens often put her in the position to serve as a liaison between Native American students and their affiliated tribes.
"I do feel that students should be allowed to honor their heritage," said Eakens who is in her first year in the position.
A search though the  Ada's High School student handbook turned up both the graduation dress code and The Equal Opportunity Act located near each other on consecutive pages.  The Equal Opportunity Act stated: "There will be no discrimination in the Ada Public Schools because of race, color, sex, national origin, religion, disability, veteran status, sexual orientation, or age in its programs, services, activities and employment." However, the graduation dress code stated: "Graduation caps may not be decorated in any way." These somewhat conflicting statements raised a few questions.
When questioned about the issue, Ada High principal Jeff Maloy confirmed that Ada High graduates have been and will continue to be allowed to wear their tribe honor cords during the graduation ceremony. However, graduation caps fell in a slightly different category. However, Ada City Schools is willing to work with students who want to display their cultural heritage.
"We don't decorate our hats because some kids will take it too far and turn it into a circus," said Maloy.  "I have worked with Native Americans on some feathers [because of] some of their beliefs, traditions, culture, but [not] just because they want to wear something to be different."
Leave a Comment
About the Contributor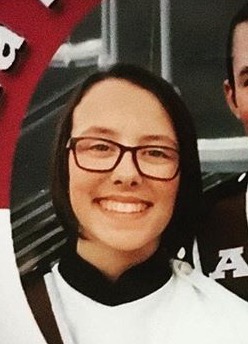 Maddie Manning, Editor
Maddie Manning is a 17-year-old senior at Ada High and a second year member of The Cougar Call staff, working as the editor. She intends to cover anything...