Man dies at Ada High School track
Gary Hill, approximately age 60, died around 5 p.m. at the Ada High School track on Wednesday evening.
While little information has been provided, emergency officials arrived at the scene, immediately pronouncing Hill dead. The cause of death has been ruled unknown as of now. However, early reports indicate that Hill may have suffered a fatal heart attack.
Ada High basketball team member, Demarrus Callahan, witnessed Hill's collapse from a distance.
"[I] saw him fall. I saw the police but didn't know what happened,"  Callahan said.
Callahan was not the only AHS student to glimpse Hill's body. Skylor Myers, was also at basketball at the high school around the time of Hill's death.
"I didn't know what happened, he way just lying there," said Myers who said he did see three other individuals on the track, walking towards Hill.
Hill, a former Ada High student, ran track in high school. He was remembered by Ada High art teacher and former classmate, Rod Wellington, as a sports fanatic who joined as many high school sports as he could. He loved basketball, football and especially track. According to Wellington, Hill never missed a game, always cheering from the sidelines.
"He was always riding a bike or running. He ran the Fireball every 4th of July celebration, always winning his age group for as long as I can remember. He was always a long-distance runner [and] he always won," said Wellington.
View Comments (1)
About the Writer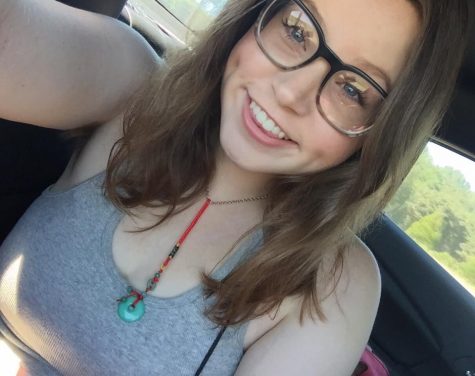 Rachel Thompson, Senior Reporter
Rachel Thompson is a compassionate senior at Ada High School. This is her second year on the Cougar Call Staff and was awarded for her exceptional article...