Teacher's car vandalized over weekend
Over the weekend an Ada High teacher was vandalized.
Megan Cooper, and her fiance were victims of targeted vandalism. The act occurred sometime in the wee hours between Saturday night and Sunday morning. Both of their vehicles were spray painted with obscenities.
"At first I was shocked, then angry, then scared. Mainly scared because they know where I live," said Cooper.
Cooper believes one of her students followed her home and later that night came back to vandalize the vehicles.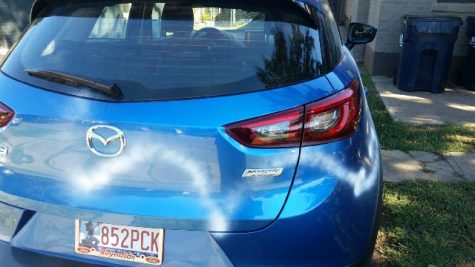 At first Cooper didn't know she had been the victim.  Cooper received a phone call from a friend driving by who noticed the damage.
Many Ada High teachers have been shocked by this act of vandalism against a fellow teacher.
"I was flabbergasted when I heard about it.  It makes me sad for our school, our teachers, our students, but most of all, for Ms. Cooper.  She is a terrific teacher who genuinely cares about students.  It breaks my heart that she has been made to feel otherwise," said Jamie Weston, Cooper's fellow English teacher.
Cooper notified the police regarding the incident, and an investigation was started.  Security footage from nearby businesses could not positively identify the culprit(s).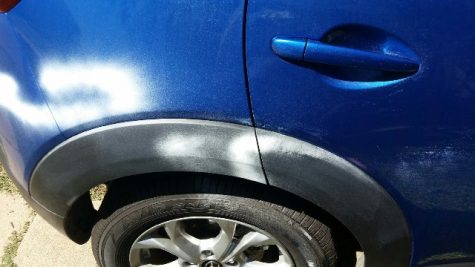 The Ada police officer investigating the vandalism was contacted but could not be reached for a comment.
"When I found out I was very upset. It angered me to see that someone had stooped to this level. It was so disrespectful. No one deserves this especially Ms. Coop," said Kenzie Tabor, one of Cooper's former students.
Cooper was able to remove most of the profanity with the industrial lubricant, WD-40.  A local body shop will be handling the rest of the removal.
"Things happen to people all the time, but this took me by surprise. Knowing that this terrible tragedy happened to a good person astonishes me," said Tiyanna Melendez, one of Cooper's current students. "This should not have happened to her and I hope they get what they deserve."
Loading ...
Anyone with any information should contact school authorities or the police.  All information will be treated as confidential and anonymous.
View Comments (2)
About the Contributor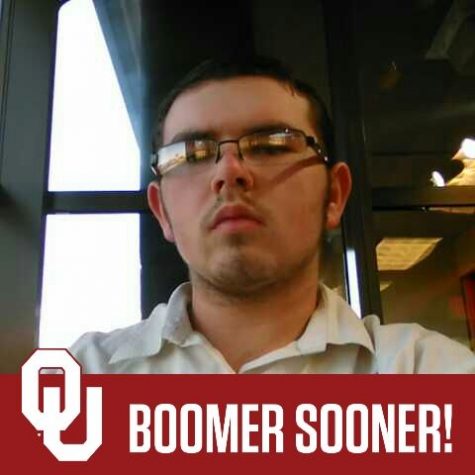 Aaron Compton, Writer/ Photographer
Aaron Compton is a Junior at Ada High school and has been a Cougar Call staff member for the past three years. He is currently serving as senior editor...